Elon Musk's SpaceX looks poised to send its Dragon capsule into orbit, following a successful static engine test of the Falcon 9 lifter.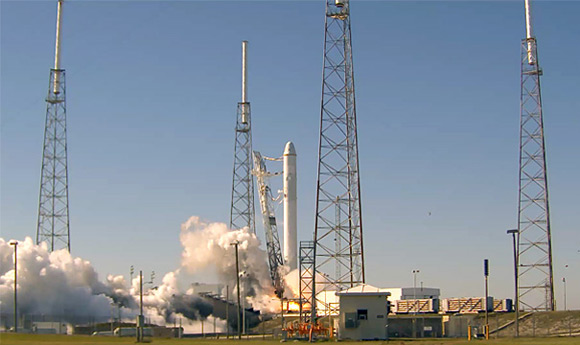 After two aborted attempts, Saturday's two-second static fire of Falcon 9's nine liquid oxygen and kerosene-powered Merlin boosters apparently went well. Launch from Cape Canaveral Air Force Station is scheduled for tomorrow at 14:03 GMT.
The first successful flight of the Falcon 9 back in June demonstrated that SpaceX really could get it up as a first step towards providing commercial low Earth orbit lifting services for NASA as part of the Commercial Orbital Transportation Services (COTS) programme.
The company now has to demonstrate that the Dragon capsule has the Right Stuff to separate from its lifter and orbit the Earth up to four times before gently parachuting into the Pacific off the coast of California.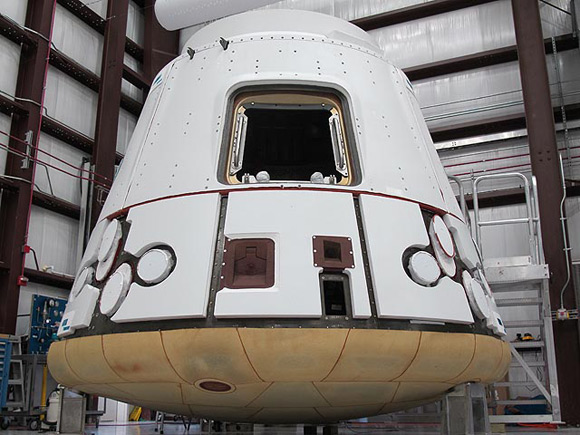 SpaceX explains: "The upcoming demonstration mission... should follow a flight plan nearly identical to the first Falcon 9 launch, but this time the Dragon spacecraft will separate from the second stage and will demonstrate operational communications, navigation, maneuvering and reentry.
"Although it does not have wings like Shuttle, the Dragon spacecraft is controlled throughout reentry by the onboard Draco thrusters which enable the spacecraft to touchdown at a very precise location – ultimately within a few hundred yards of its target."
Naturally, Musk's team has all the required paperwork in order, having been granted the first "commercial licence to reenter a spacecraft from Earth orbit".
If all goes to plan, SpaceX's next challenge will be to rendevous a Dragon with the International Space Station, followed by a third mission to achieve full Dragon mating with the orbiting outpost.
With NASA's approval, these two missions could be combined, Reuters notes. The agency hopes to have unmanned Dragons dropping off supplies at the ISS by December next year.
SpaceX rival Orbital Sciences, meanwhile, is gearing up to launch its own Taurus II next year, with an eye to having the Cygnus space delivery truck operational by 2012. ®