This article is more than 1 year old
DAB traffic info axed
Sole listener reportedly distraught
The DAB-only Traffic Radio service is to be shut down, leaving literally dozens of drivers stranded. The Highways Agency quango said the UK government will no longer fund the service once the contract expires in August 2011, RadioToday reports.
The service is broadcast over 30 multiplexes, and costs the taxpayer £1m to broadcast digitally. The problem is: only one in 64 UK cars have DAB radios, whereas most are capable of receiving FM transmissions. Drivers with an FM radio receive traffic information via traditional radio stations. And it's also available on the Highway Agencies own iPhone app, both using information provided by GTN UK.
The commercial radio operators and the BBC have fallen out spectacularly over the future of DAB. The BBC's "digital radio - more to love" campaign has been snubbed by commercial networks Global and Bauer, who want the state broadcaster to pay for upgrading the DAB network to bring it up to FM-standard coverage. They're reportedly planning a rival anti-DAB advertising campaign around the slogan: "A DAB radio may be for Christmas but might not be for life".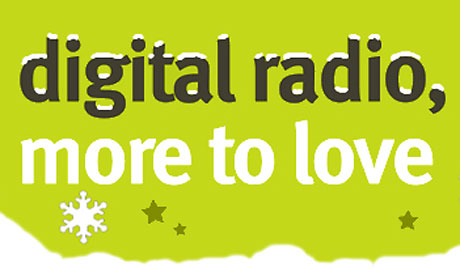 Less to love if you're a driver
In the latest BBC advertisement, comic actor David Mitchell plays the part of the gimp, previously played by Stephen Fry. Perhaps it's written into BBC entertainment stars' contracts that they have to promote DAB – a sort of contractual penance, in return for which they are guaranteed to be heard on Radio 4 every 10 minutes for the next 50 years.
Elsewhere in Europe, countries have decided to kill the puppy. Denmark has postponed a move to DAB indefinitely, while Germany is embroiled in a blame game about who spent €200m on the unpopular technology. Commercial radio operators there are reluctant to splash out on DAB+. ®