This article is more than 1 year old
Rim tempts tablet coders with freebie PlayBooks
Carrot and stack
Want a free Rim BlackBerry PlayBook? Then develop an app for it.
You'll need to be registered with Rim, too.
The company yesterday said it is now accepting PlayBook-oriented submissions to the BlackBerry app store, undoubtedly with a view to having plenty available when the tablet goes on sale in the US and Canada during Q1 2011.
Fortunately, SDKs for Windows, Mac OS X and Linux are already available, and you can code up apps using Adobe's Air platform too.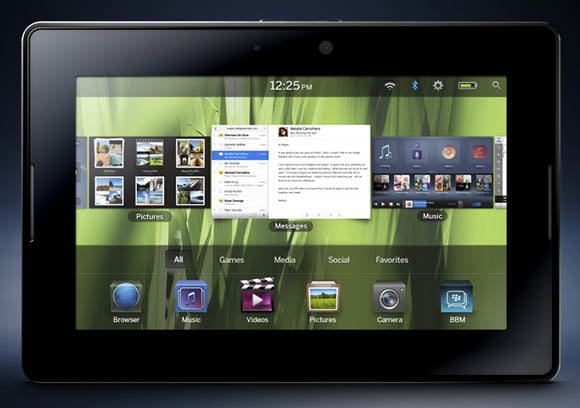 Added Rim: "Registered developers who submit a qualifying BlackBerry PlayBook app that is accepted into BlackBerry App World prior to the initial product launch in North America will receive a free BlackBerry PlayBook."
The deal is, Rim admitted, "subject to certain terms and conditions" which are outlined in several dozen paragraphs of small print.
No pr0n or fart apps please, we're Canadian. 'Hello World'-type apps are out too.
You have until 1 February 2011 to code up and submit your app, a point which may indicate when Rim will release the tablet.
Full details of the deal here. ®