This article is more than 1 year old
LaCie XtremKey all-terrain USB flash drive
Freeze it, cook it, dunk it, thump it
Review Data security can mean a lot of things, from encryption to defence against cyber attacks. There's backing up and archiving too, but with the XtremKey, LaCie has in mind the idea that you might want to secure your data against the rough and tumble of everyday life. So if trouble follows you around, you can be assured your torrents PowerPoint presentations will be safe.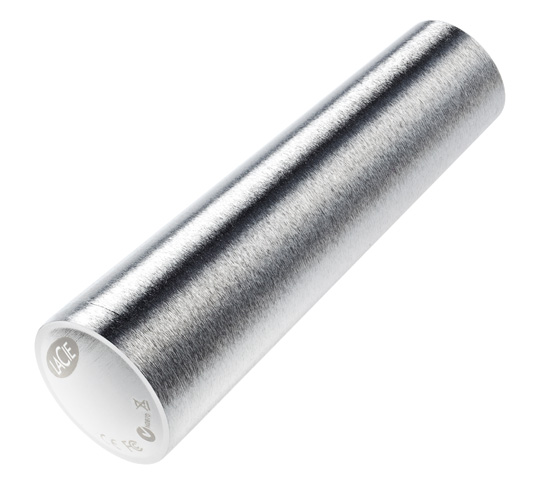 Solid option: LaCie's XtremKey
Available in capacities from 8GB to 64GB, the XtremKey is more than just a rugged USB drive. It's actually a capsule encased in 2mm thick zamac alloy. Designed by Constance Guisset, it not only has a minimalist industrial look to it, but can withstand the meanderings of a 10-ton truck.
Now if your list of likely misfortunes tends toward fire and flood, the XtremKey should survive these transgressions too. This screw-fit capsule is watertight to 100m and you can even cook it at gas mark 6 (200°C) if you're keen on extremes. And in the current cold snap, the XtremKey, will chill out in temperatures dropping to -50°C. Keen to demonstrate its hardiness, LaCie has its own video of what it describes as "the world's most adventurous flash drive".
Now, just looking at the XtremKey I could go along with LaCie's pronouncements, but a few environmental tests seemed in order and some performance ones too. LaCie claims that, apart from the 8GB model, this USB 2.0 drive is capable of 40MB/s read and 30MB/s write speeds.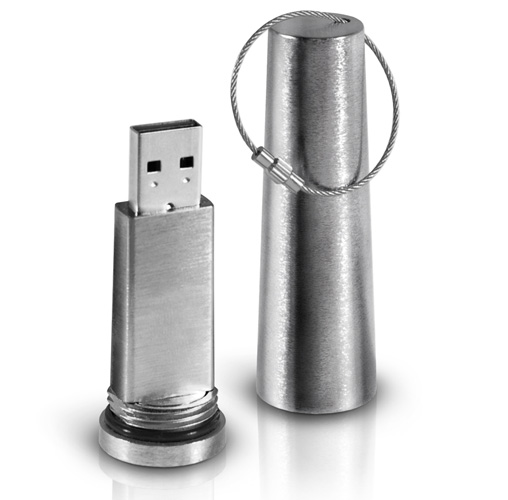 Protect and survive
The video even shows it charting speeds approaching those levels. Yet the devil is in the detail. The test shown in the clip is done with Aja – a video performance utility configured to work on a 128MB file size. I tried it out on Aja with the same settings and also with the default CrystalDiskMark 3 configuration.