This article is more than 1 year old
Google gets physical on Hotpot
Suddenly stickers are cool again!
Google is sending out stickers, embedded with NFC tags, to businesses in Portland, Oregon, so customers can tell Google where they are with a tap of the phone.
Those customers will need "cutting edge phones like the Nexus S", but assuming they have one (featuring NFC), then the handset will read the tag in the sticker and report back to Google, providing the user with information about the business culled from its Google Places page.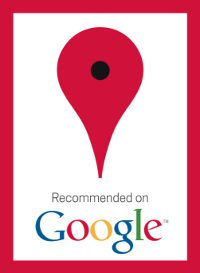 Businesses who would like stickers will have to have a Google Places page, and ask Google nicely, and the service isn't seeking to do anything more than last year's QR Codes – but a link to Google forthcoming social network is surely an obvious evolution.
And one that's already offered by Facebook, in collaboration with Bling Nation. Bling's approach goes the other way – the intelligence is in the store-issued reader while the socially-obsessed user has a dumb tag (which can itself be put into a sticker, and stuck to the back of a phone), which is used for small transactions as well as for checking into the location on Facebook Places.
So one can envision a time, not too far off, where a user will be faced with different service marks at the same coffee counter, and the decision of what to tap where, and when, in order to say who they like on which social network – though the big question remains... why. ®