Top secret payload fired into orbit aboard private rocket
Reclusive millionaire's mystery package revealed
---
All the world that cares about such things already knows that famous hecamillionaire Elon Musk this week achieved the remarkable: his privately designed and built space rocket, the Falcon 9, carried an equally personal spacecraft, the Dragon capsule, into orbit - and the Dragon then successfully returned to Earth and splashed down in the Pacific.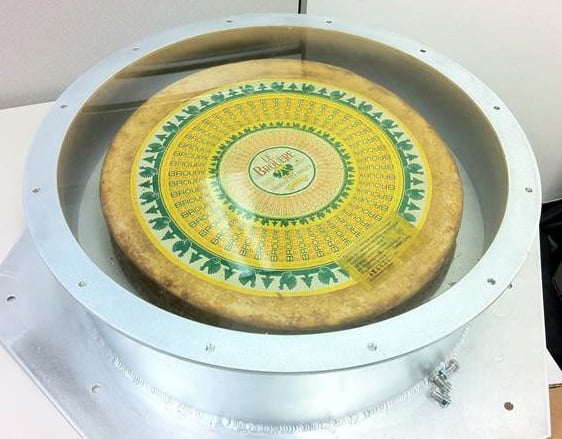 Space cheese
What nobody knew until after the mission was what the payload carried by the Dragon on its inaugural flight could be. Previous test shots of earlier rockets by Musk's company SpaceX have merely carried test weights: but in this case it was known that the company had installed a large case marked Top Secret! inside the Dragon.
After the launch, Musk revealed that in fact the sealed case had contained a large cheese, in homage to the classic Monty Python sketch in the cheese shop. The Top Secret! tag was meant to refer more to the comical Val Kilmer film than any sinister-millionaire plans by Musk to deploy a deadly orbital raygun, spacegoing habitat lair etc.
Cheese fans will wish to know that the orbiting dairy product was a wheel of Le Brouère from France.
The Dragon is intended to deliver cargos to the International Space Station, and perhaps crew in future, under contract to NASA. Musk's aim in setting up SpaceX is to make access to space much cheaper than it has been. ®