Kingston pitches Flash that's, you know, for kids
Snap together storage
Storage specialist Kingston has unwrapped a new "fun" Flash drive for anyone whose taste in handy file stores tends to the infantile.
The Data Traveler Mini Fun comes not only in 2, 4 and 8GB capacities, but also in two-colour cases: red and black, light and dark blue, and lime and pea green.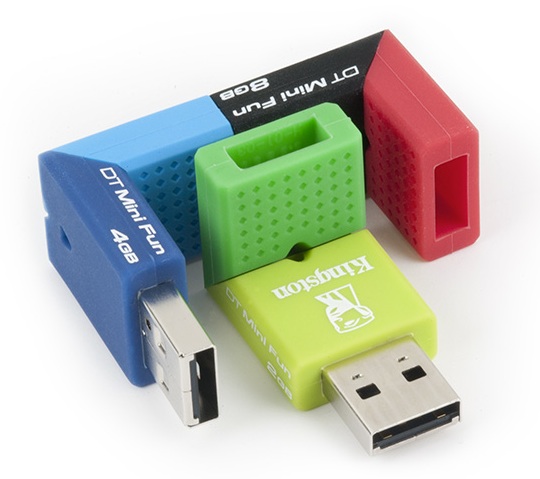 Each drive pivots centrally to create a right angle. Each end has a gap for another Mini Fun's USB connector, allowing you "to construct different objects and cool shapes" should you become fed up of using the drives to actually store stuff.
Prices range from £5.40 to £10.60. ®