Paris Hilton may have been keeping her head down recently, but rumours are circulating that she will be roaring back into the spotlight next year by sponsoring a motorbike team.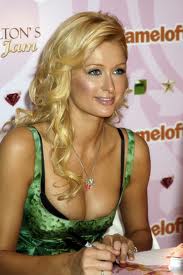 The multi-talented heiress will be lending her name to the 125GP class TeamSuperMartxe VIP by Paris Hilton, reports Asphaltandrubber.
While many readers will instantly mouse over and gently click the comments button to voice their insights on the appropriateness of Paris sponsoring/riding a fleet of roaring, thrusting between-the-legs monsters, they should first consider that the celebrated celebutard is getting in on the ground floor, so to speak.
Not only do the machines in question sport a comparatively economical single-cylinder engine, but the engines in question are only two-stroke.
This will be a surprise to anyone who would have consider the talented actress would have embraced their bigger capacity brothers while demanding the full four stroke treatment.
However, Asphaltandrubber reckons Paris will be riding with a very strong team, which includes Maverick Vinales, last year's Spanish 125GP champion
Also, as of 2012, the 125cc class will move to 250cc engines, delivering a much more satisfying four strokes. ®
Bootnote
Perhaps not surprisingly, this nuggest was spotted over the weekend by a number of readers - once again giving further insights to our tech-pro demographic. Tips of the hat are due to Dave, Sacha and Mark.