Gov.uk to grant £5k to e-car buyers
Money off your green motor
Buy an e-car next year and the government will pay a quarter of the asking price - up to a maximum of £5000.
You'll have to buy one of nine named electric vehicles, and your choice will be limited further by the fact that only three of them will actually be available to buy.
The e-cars subsidised by the £43m scheme include the Mitsubishi iMiEV, the Peugeot iOn and the leccy version of the Smart fortwo.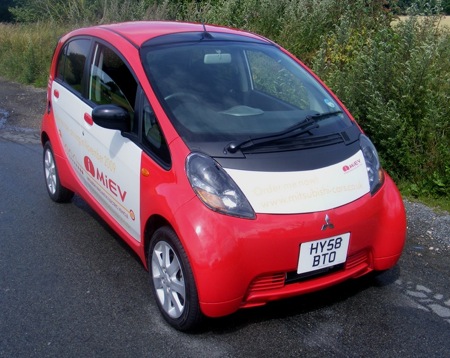 Mitsubishi's iMiEV - also to be sold by Citroen and Peugeot
To these three you can add the Nissan Leaf, Citroen CZero and Tata Vista, all of which are expected to have gone on sale by the end of Q1 2011.
You'll have a longer wait if you want to avail yourself of a subsidised plug-in Toyota Prius, the Chevrolet Volt and the Vauxhall Ampera, all of which won't pull up in the UK until 2012.
Your choice is reduced further when you realise the iMiEV, the iOn and the CZero are the same car, all designed and manufactured by Mitsubishi.
You can read Reg Hardware's review of the iMiEV here.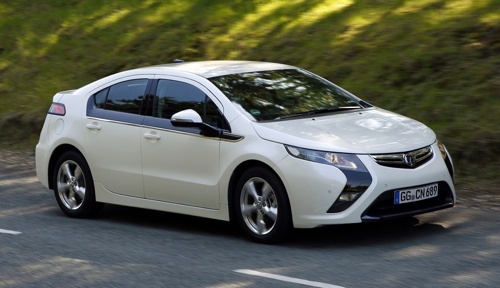 Vauxhall's Ampera
The Ampera and the Volt are essentially one and the same too.
Of course, even with five grand knocked off the purchase price, they are still pricey cars. The i-MiEV, for example, will set you back £24,000 after the government's contribution.
And then there's the fact that while the vehicles themselves emit little or no carbon dioxide, the power plants that feed them certainly do.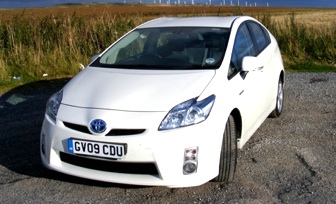 The scheme will cover the plug-in Prius, not the regular hybrid
Still, it's easier to trap carbon there than it is from vehicles, and while diesel fans will suggest that their cars are more efficient, with e-cars there's no need to much about with diesel particulate filters, used to scrub some rather nasty and very toxic particles out of a diesel engine's exhaust.
Transport Secretary Philip Hammond said the initiative would help build critical mass behind the technology. It's certainly true that getting more of these things on the road will enable more folk to buy into e-car technology, which, in turn, will push down e-vehicle prices. ®