This article is more than 1 year old
BBC audience: DAB less tasty than leftover turkey
No digital sprouts for us, ta
The BBC's own research has discovered that DAB radio leaves the audience nonplussed.
"Although we did speak to some real fans of DAB, most licence fee payers we spoke to do not yet view DAB as an essential service in the way they do Freeview, for example," notes the study. "This certainly coloured their reaction to some of the trade-offs they encountered between funding distribution and content."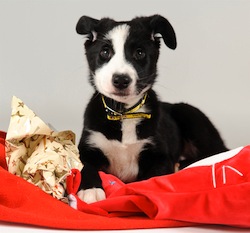 It's part of the qualitative research conducted for Stage Two of the BBC's strategy review, looking at the accessibility and distribution of BBC services.
The comments show a strong push back against switching off analogue radio, or as the consultants compiling the study note put it: "There would be much resistance among participants in these groups to the idea of switching off analogue radio, especially those for whom in-car listening was an important (or the dominant) part of their radio listening."
And one listener, who we know only as a 25-44 year old class ABC1 from Fort William, points out: "Aren't we the only ones to use DAB? Europe uses a different system and America too - I don't see the point of it now so many people have the internet as it's as cheap to get an internet radio as it is a DAB radio and you can listen to far more stations on it."
The radio industry has had the same thought - and the fledgling RadioPlayer initiative looks like it could become the FreeView of digital radio. Have a look.
The research also notes that many people were indifferent because they'd been given a DAB radio as a present. Perhaps this is why the radio industry has been mulling an advertising campaign based on the slogan "A dog is for life, not just for Christmas".
Is this wise? It sounds more like a curse - and invites images of DAB radios shivering abandoned by the roadside, before turning feral, and scavenging from dustbins.
You can read the full research here (2.3MB pdf) ®