Ten... sub-£150 PMPs
Music and movies on a budget
Cowon iAudio 9

Choosing the right PMP player can be like a new beginning - you should always consider your Korea options. iAudio's Cowon i9 is, however, a dog of a device. The casing is extremely lightweight, despite being scratchproof, and gives the impression it won't see another Christmas. The diagonal-scrolling menu system is illogical.
EQ settings bring a needed oomph to the audio, which is mild without the bass boost and average at best. This becomes irrelevant when you use the built-in speaker, which rivals the irritating noise of a hungry mosquito. Limited file support is irksome and video remains a predictably poor option on its 2in screen. To top it off there's no memory card expansion.
It's poor value for money really and for that price, I'd expect something with a more robust feel.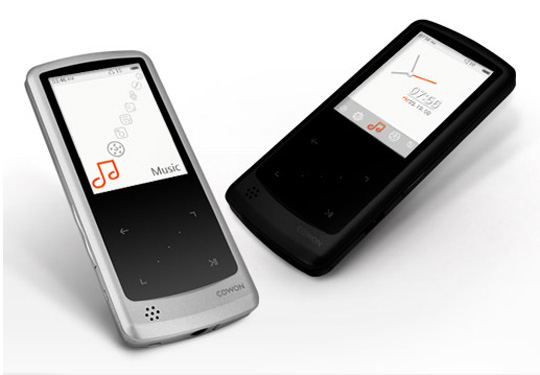 Reg Rating 50%
Price £99 (8GB), £129 (16GB)
Audio support WMA, MP3, Flac, Ogg, Ape, Wav
Video support Xvid, WMV
More Info Advanced Mp3 players
Creative's Zen X-Fi Style

Creative's compact Zen X-Fi Style has a certain charm, but can be annoying to use. Despite a cheap plastic body, I reckon it could handle a few knocks and tumbles.
The audio is above average, especially when you swap the supplied phones for some decent cans. The X-Fi Crystallizer and Expand sound-enhancement settings provide a welcome boost, albeit odd if fully implemented. I didn't want to watch much video on its 2.4in screen, but using the bundled PC-only software, conversion is easy. It also lets you sync RSS feeds for offline reading, though it's hard to scan because the text is so large.
The Zen X-Fi Style has no dedicated volume control yet more other buttons than necessary, all of which are impractical and very clacky. There's also no card expansion.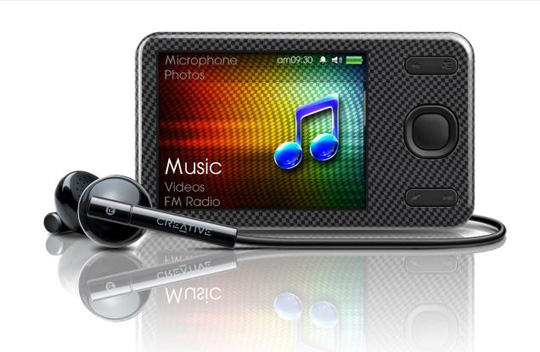 Reg Rating 70%
Price £70 (8GB) £100 (16GB)
Audio support MP3, WMA, AAC, Flac, Wav, Audible
Video support MPEG 4, WMV, DivX, XviD
More Info Creative