Ten... sub-£150 PMPs
Music and movies on a budget
iRiver S100

A simple design of minimal but sensible controls and a vibrant 2.8in display leaves a positive impression of the S100, boosted even further by a better-than-average battery life and broad range of supported formats. The S100's radio functionality soars above the rest with the inclusion of a DAB tuner. It can tricky to find a radio signal, but you do have the ability to record the programmes you can find.
There are some dull games built in too, and the sound's not all that impressive either. Various EQ settings boost the audio well, but despite changing the supplied headphones for beastlier alternatives, the S100's output remained uninspiring. Not to say it was bad, just not special either. Other than that, it ticks every box and although on the expensive side, remains a dignified choice.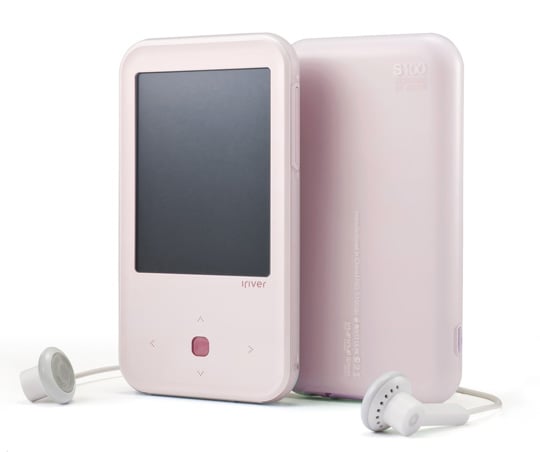 Reg Rating 75%
Price £130 (4GB) £150 (8GB)
Audio Support MP3, WMA, Ogg, ASF, Flac, Ape
Video Support Avi, MP4, WMV
More Info iRiver
Philips Go Gear Muse

Philips' GoGear Muse instantly impresses with a stainless-steel body of substantial, but reassuring, weight, and its slick-looking 3.2in, 480 x 320 touchscreen. But dig deeper and the Muse begins to disappoint. Button actions feel clunky, the software lags and long videos are sometimes stuck loading until the device is reset.
Any fresh wallpaper you've set is reset when the gadget is powered off. A minor bug, yes, but still an annoying one that shows a lack of care on the part of Philips.
Nevertheless, the GoGear's audio quality is superb, even with the supplied headphones, which are better than most. The vast file support helps to justify the price though and with the inclusion of a touchscreen, HDMI output and Micro SD expansion up to 32GB, the Muse remains a likeable device.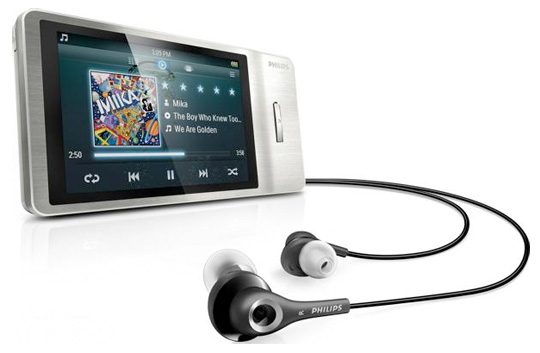 Reg Rating 80%
Price £100 (8GB) £130 (16GB) £180 (32GB)
Format Support WMA, MP3, Wav, AAC, Ogg, Flac, APE
Format Support MPEG4, H.264, RMVB, WMV
More Info Philips