Ten... sub-£150 PMPs
Music and movies on a budget
Samsung YP-R1

With Samsung's Galaxy Player 50 not available until January, the YP-R1 remains the South Korean company's best sub-£150 choice for Christmas. Thanks to its snazzy 2.6in, 400 x 220 touchscreen and formidable format support, it's a good choice too. The YP-R1 immediately impresses with a compact size that won't bulk out pockets, but is heavy enough to instil confidence in its build quality.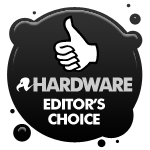 Its responsive UI and logical layout is a joy to use, sweeping you through a varied feature list that includes a Flash player, games, recordable FM radio and a quirky but useless remix app, Beat DJ. Sound is fantastically rounded and powerful, prompting instant head bobs and wowism. Video looks great at and if that's too much of a squint, it can be connected to TVs with an additional cable. The proprietary USB port is the biggest disappointment along with a shorter-than-average battery life but the YP-R1 remains a slick device and a top choice for Christmas. Hunt online and you can find very cheap deals.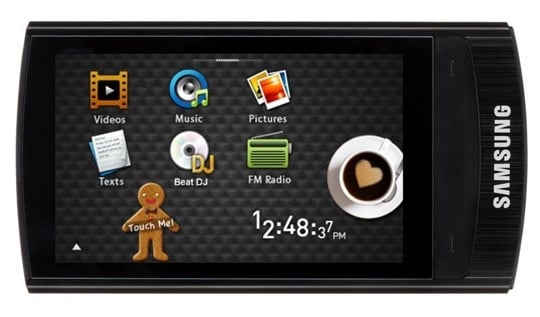 Reg Rating 90%
Price £70 (8GB) £120 (16GB)
Audio Support MP3, WMA, Ogg, Flac, Wav, AAC, SWF
Video Support SWF, WMV, H.264, DivX, XviD, MPEG4
More Info Samsung
SanDisk Sansa Fuze+

After it took top honours in Reg Hardware's budget MP3 player round-up, I couldn't wait to see how SanDisk's higher-price model fared. Unfortunately, it failed to impress quite as much as the cheaper one does.
The wholesome sound quality is uncompromised and the super-loud output a welcomed option. Fortunately, it comes with a visual warning to help you avoid potentially damaging levels. As a music player, then, the Fuze+ is fabulous, but apart from the display that shows crisp album art and brings an option of video, it delivers little improvement on the Clip+. Is video on a 2.4in screen worth the mark-up?
The touch-sensitive control pad is often laggy, and it's easy to select the wrong option by mistake. The swipe controlled movement malarkey feels unnatural anyway. Despite this, I'd be lying if I said the Fuse+ was bad value for money. Considering it's half the price, I would definitely prefer it to an iPod Nano.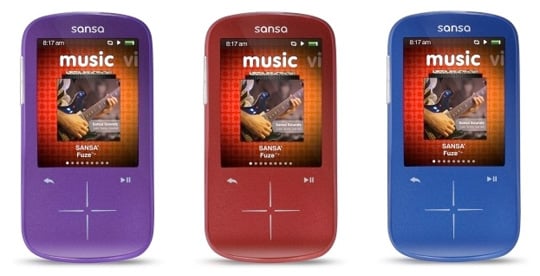 Reg Rating 80%
Price £65 (4GB) £74 (8GB) £98 (16GB)
Format Support MP3, WMA, AAC, Ogg, Flac, Audible, Podcasts
Format Support MPEG4, H.264, WMV, Flip Video
More Info SanDisk