Ten... sub-£150 PMPs
Music and movies on a budget
Sony Walkman NWZ-A845

Straddling the price line - the A845 is less than £150, its more capacious stablemates are above the cut-off point - this Walkman is now seemingly being disowned by Sony, presumably with the anticipated introduction next year of new models. They won't help the Christmas buyer, who can still pick up the skinny - it's 7mm thick - player.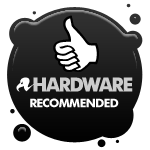 It excels at the job in hand, audio sounding clear and crisp, and video looking good on the 2.8in, 400 x 240 OLED screen. Sony also includes some rather nice noise-cancelling earphones with this player. These can be pricey enough bought separately, so it's good to get them for free, as it were.
Sony has equipped the 845 with Clear Stereo, VTP Surround Sound, DSEE Sound Enhancement, a five-band equalizer and S-Master Digital Amplifier technology which all sounds most impressive both figuratively and in use.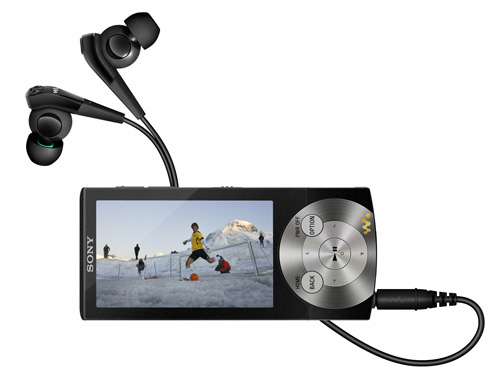 Reg Rating 80%
Price £115 (16GB)
Audio Support WMA, MP3, AAC
Video Support MP4, AVC, H.264, MPEG4, WMV
More Info Sony
Sony Walkman NWZ-E45x

Sony's E series is easy to use and has some cool features, however falls short with its low volume levels. It's by no means inaudible as was the case with its B-series MP3 player, but as someone that regularly listens to unmastered music, not being able to over-inflate my levels is annoying. Saying that, audio here is well rounded and enjoyable. Ultra crisp clarity actually impresses, but bring heavy background noise into the equation and you do the maths.
The E series is practical as a music player. There's a strange Karaoke setting - you can tell it was designed in Japan - which attempts to EQ-out the vocals and produces a very odd-sounding instrumental track.
Video looks surprisingly nice on the small screen, but despite claims that it handles MPEG 4 and H.264, I couldn't get any of my encoded videos to work. Despite this, there are many things to like about Sony's E, which is a solid device and enjoyable to use, but disappoints with a lack of memory card expansion.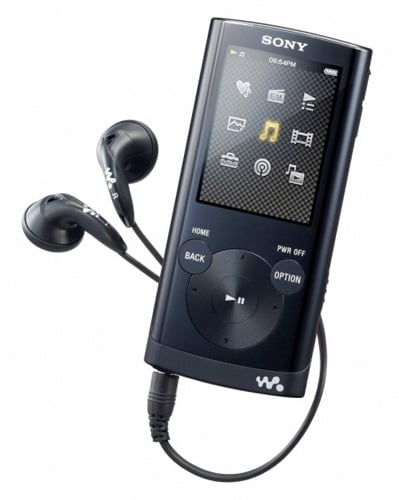 Reg Rating 75%
Price £69 (4GB) £89 (8GB) £109 (16GB)
Audio Support WMA, MP3, AAC
Video Support MP4, AVC, H.264, MPEG 4, WMV
More Info Sony