This article is more than 1 year old
Apple Mac App Store to go live January
Download date detailed
Apple's Mac Store software download shop will go live on 6 January - the first day of the Consumer Electronics Show (CES), no less.
Apple has a habit of overshadowing the world's largest consumer electronics show with events of its own. It's not so long since the Las Vegas-hosted event was abuzz with talk of the iPhone, then just announced by Steve Jobs half a continent away.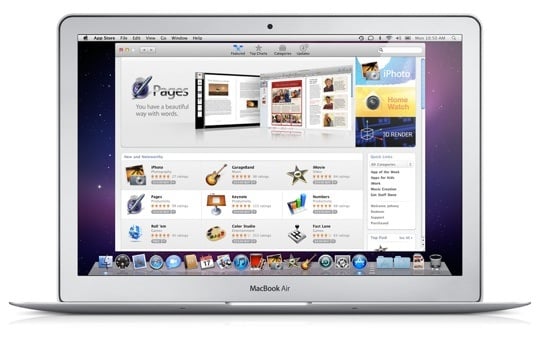 Indeed, this coming January may see the Mac maker present at a show it has yet to participate in. Apple is a member of the Consumer Electronics Association (CEA), the organisation behind CES, and moles were claiming earlier this year that the company will be present at CES 2011. We shall see.
Either way, the Mac App Store will provide an iTunes-like shopfront for OS X software. As yet it's unclear whether Apple will wall off this particular garden to the extent that it does with iOS apps.
Certainly, Apple has claimed that developers will be free to offer OS X apps through other channels too, and recently told them that demo apps and beta releases are better delivered through their own websites than the Mac App Store.
But the Apple outlet will inevitably have a gravitational field that will pull in developers big and small, and it's hard not to imagine it becoming the de facto source of Mac OS X games, utilities and applications software. ®