Apple iPad vs... the rest
Duking it out with the Galaxy Tab et al
2010: it's a wrap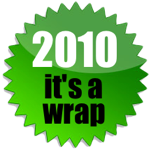 There's no doubt about it, Apple's iPad was the defining product of 2010. No other offering came out of nowhere not only to establish a new category of kit, but to kick an existing one - the netbook - up the proverbial and, into the bargain, scupper another - the smartbook - before it had even established itself in the market.
Genre-defining, then, but has the iPad been able to cope with the competition?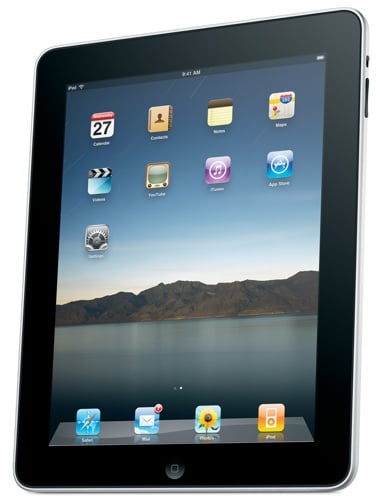 Apple's iPad: genre defining
Well, such as it is. To date, of the big names in computing and electronics only Samsung and Toshiba have entered the fray. Lesser name Viewsonic has stepped in too. Toshiba stumbled early by failing to ship its Folio 100 with the Adobe Flash support it had promised, but Samsung has made a fair stab at the tablet, establishing its Galaxy Tab as the alternative to Apple.
We can probably discount the numerous cheap Chinese tablets released over the past few months from the likes of Next, Morgan, Maplin, Asda and so on. With their relatively low resolution displays, touch panels that use finger-unfriendly resistive technology, old 1.x versions of Android and poor battery life, they certainly won't threaten Apple or Samsung at the quality end of the market. But I'm sure a fair few will fly off the shelves this Christmas, thanks to their low prices.
£100 for a 7in tablet is hard to argue with, though, no matter how insensitive the touchscreen and how many of the apps are presented in Chinese.
That's especially the case when then baseline iPad starts at more than four times that sum.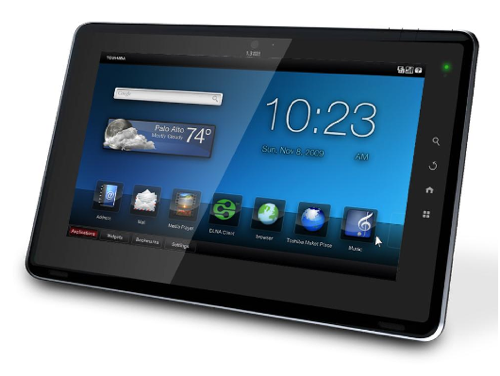 Toshiba's Folio 100: stumbled out of the gate
Then again, there are plenty of folk willing to pay extra for a tablet that works smoothly and quickly, and for the design aesthetics that Apple brings to the party. Indeed, of all the tablets on the market so far, none can beat the iPad when it comes to looks.
The boxy, chunky Galaxy Tab comes close, but it's not on a par with Apple's fondle slab. The choice between a 7in screen and a 10in one entirely subjective, especially when both devices offer similar resolutions. It's essentially a case of 7in for portability, 10in for size and to put some clear blue water between the tablet and the mobile phone or PMP.