This article is more than 1 year old
This year's classy compact cameras
EVIL winners
2010: it's a wrap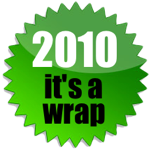 Arguably, migrating from a compact to a DSLR is the assumed route for those harbouring a serious passion for photography. However, this past year the path to DSLR enlightenment had plenty of appealing diversions. EVIL (electronic viewfinder interchangeable lens) cameras were in abundance and becoming more affordable too. The range of Micro Four Thirds cameras – the system of choice for Olympus and Panasonic – was not only expanded but there were a few models introduced for at least half the price of their fully-loaded siblings.
Currently, it appears that Samsung has thrown in the towel on DSLRs. Its Pentax K-mount GX20 from 2008 is still showing on its UK website, but if on-line shopping is anything to go by, the shelves are hardly brimming with them. In 2010 the company focused on EVIL things and brought out the NX range of cameras based around its new proprietary NX lens mount. No doubt eyes were sent rolling – that's all we need, another lens mount – but Samsung wasn't the only company guilty of such. To accommodate different lenses on its new compacts, Sony introduced the E-mount for its NEX range of cameras.
For DSLRs it's always a tough call deciding on which lens mount and thus, which range of lenses to invest in, and now it's become harder with EVIL compacts too. This year's models proved that, if you can live without the optical reflex viewfinder, there was plenty on offer to fill that need for focal flexibility. Here's a summary of the more versatile cameras that appeared in 2010 to help put you in the picture.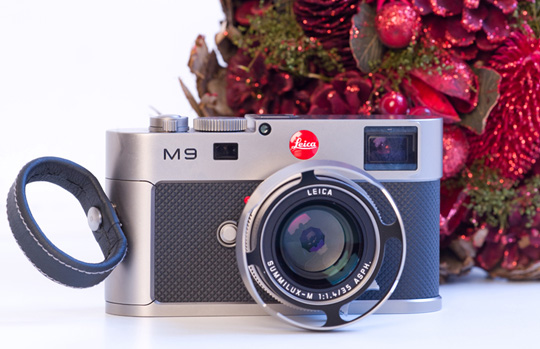 Leica M9 Titanium
Leica introduced the M9 in September 2009 and a year on, the company unveiled a special edition to celebrate. The Titanium M9 was certainly one of the cameras of the year, if you could find one... or afford it. With a run of only 500 units and an eye-watering price of just under £20k including lens, it was an instant collectors' item. Apart from design input from VW/Audi man Walter de'Silva, the standard M9's bright line window was absent, with the Titanium model featuring LED framing for use with interchangeable lenses. As always, a coupled rangefinder took care of focusing tasks and an 18Mp full-frame sensor ensured image quality excellence for a compact.
Featured on the Titanium model was Leica's Summilux-M 35mm/f1.4 lens. Originally introduced in more conventional livery in the summer for M-series owners with rather shallower pockets, this bright, wide-angle M-mount lens went for £3375, which combined with £4950 for a standard M9 body worked out at about half the price of the Titanium model. With over 20 lenses currently available and adapters for many more, regardless of version, the Leica M9 held its own as a unique camera, maintaining its favoured position among photojournalists and its reputation for photographic excellence.