This article is more than 1 year old
Worthless iPhone 'Wikileaks App' removed from Apple Store
Many fools bought it first, though
An iOS app designed to provide access to Wikileaks has been removed from the Apple App Store.
"Wikileaks App" was a paid app ($1.99) which did nothing more than present the Wikileaks Twitter feed and website – both of which can of course still be seen by iDevice users with sufficient energy to activate their browser and/or Twitter platform of choice, RSS app etc.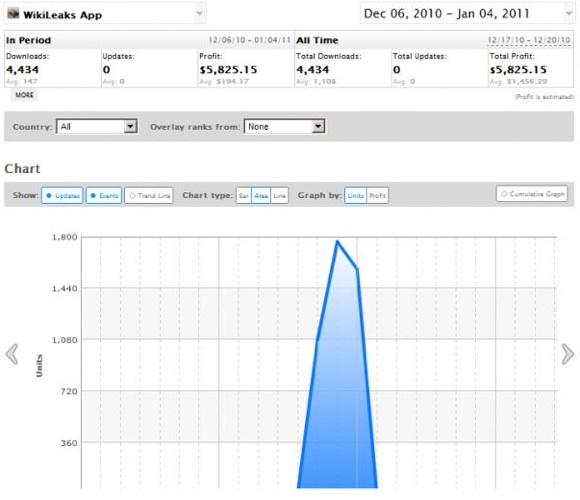 The app was pulled just three days after being launched on 17 December. Thus far Apple have offered no comment on the decision: "Wikileaks App" may have been pulled either to distance Apple from Wikileaks, or simply for being worthless.
Despite the fact that it was nothing more than a single-site scraper, "Wikileaks App" appears to have netted its creator a tidy little sum before being shut down. There is no indication that any of the money will go to Wikileaks, or to Bradley Manning – the junior US soldier who allegedly supplied the site with almost everything of interest it has ever published. ®