Asus to punt Core i5 Windows 7 tablet
Aimed at ARM-less big biz
Asus has revealed that the tablet it is going to announce at the Consumer Electronics Show (CES) next month will run Windows 7 and pack in an Intel Core i5 processor.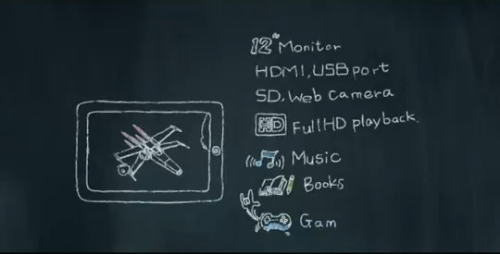 The gadget will be called the Eee Slate EP121, and it'll sport a 12in multi-touch display. It'll have an HDMI port, a webcam, expandable storage and "at least one" USB connector. It comes with a stylus. Says the blurb, it's for "all your productivity needs".
Of course, what Asus doesn't say tells us as much as what it does: there's no reference to the EP121's size or weight, or to its battery life. With a 12in panel plus bezel, this isn't going to be even iPad-sized, let alone a match for the Galaxy Tab.
And with full laptop innards in there, it's not going to be as skinny or as light.
Asus pitch is that the EP121 will appeal to corporate types who insist on Windows, though how they'll react to a product with consumer branding - Eee - is another matter.
Don't forget, Asus is also preparing the Eee Pad, an ARM-based alternative to the Slate. The snag: it may not be out until toward the end of Q1 2011, depending on who quickly Google can get Android Honeycomb out. ®