At next week's Consumer Electronics Show, LG Electronics will unveil its biggest, bestest, baddest (the street definition of "bad", that is) 3D TV: the 72-inch LZ9700.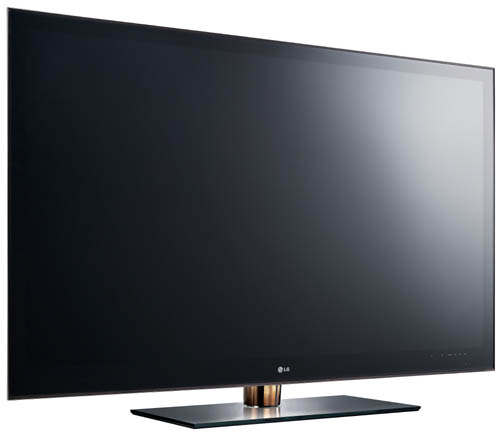 3D TV not catching on? How about a really, really big 3D TV, then?
Although 3D TV has not become the must-have tech that its champions promised when those headache-inducing, dork-glasses-requiring displays were the talk of last year's CES, LG is undeterred.
"The LZ9700 combines the ultimate in LG's picture quality with our latest developments in 3D TV," said LG Home Entertainment's prez and CEO Havis Kwon in a canned statement announcing what his company calls "the world's largest FULL LED-backlight LCD 3D TV."
On paper, the LZ9700 appears impressive, indeed. Being fully LED-backlit, the LZ9700 may live up to LG's claims that it can produce images "as colorful as paintings in an art gallery" – although we can only assume that LG's marketing department didn't have James McNeill Whistler's "Arrangement in Grey and Black" when penning that effusion.
In addition, the display's high-speed TruMotion 400Hz capability – also found in LG's 55-inch 55LX9900 and 47-inch 47LX9900 – should provide smooth 3D playback along with outstanding 2D crispness when viewing fast-moving images.
With 3D content being as rare as African-American lesbian socialists at a Tea Party convention, that crisp 2D capability might be the LZ9700's most-compelling sales point.
If you bought a 3D TV after last year's CES hoopla, don't say that you weren't forewarned that a year later you wouldn't be donning goofy glasses to consume a hefty chunk of your boob-tubing. As The Reg reported from this January's CES, even Avatar's 3D tech wizard and RealD honcho Josh Greer warned: "There's so much misinformation and misunderstanding out there about what [is required] for a 3D display. It's a little bit of Wild West right now."
Remember, however, that in the Wild West the pioneers got the arrows but the settlers got the land. Perhaps LG is hoping that the LZ9700 will help settle the current 3D anarchy.
In a big, 72-inch way. ®