What with Apple's iOS leading the tablet pack and a herd of Android-based fondleslabs poised to enter the market, it's enticing to read of an Ubuntu-based tablet that's rumored to hit the market in early 2011.
"A new Linux powered tablet is on it's way!" writes Andrew Sykes, publisher of the China-based gadget site Gizchina, with more enthusiasm than grammatical precision.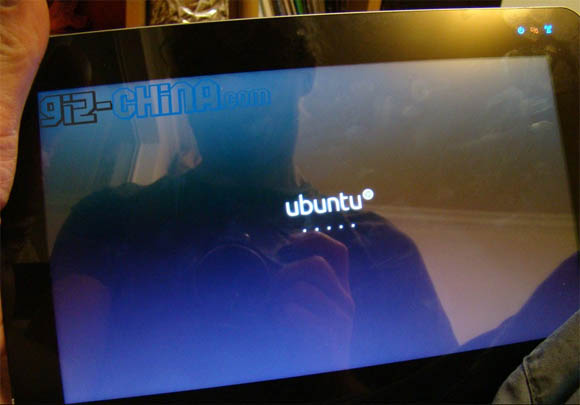 Yes, that's a 10.1-inch tablet. And yes, that does say 'Ubuntu' (source: Gizchina)
According to Sykes' unnamed sources, the also-unnamed tablet will run Ubuntu Netbook 10.10, will be powered by an Intel 1.6 GHz Atom – an N280, perhaps? – and will include 2GB of RAM and a 32GB SSD.
Further details of the rumored device revealed by Sykes on Tuesday include a 10.1-inch capacitive touchscreen display and a built-in webcam. 3G connectivity will be optional, but two USB ports, Wi-Fi, Bluetooth, an HDMI-out port, and a MicroSD card reader will be standard.
For you Linux-lovers who can't bear a soft keyboard à la Apple's über-popular iPad, the Ubuntu tablet's developer "will also offer a cover with built in keyboard," although an on-screen keyboard will be part of the tablet's software services.
"The hardware is all sorted and units are production ready at a hardware point of view," Sykes' sources tell him. "We're just working the kinks out of the software now."
That is, of course, if the device actually exists. ®
Similar topics