This article is more than 1 year old
Motorola Milestone 2 Android smartphone
Social climber
Power struggles
Aside from its size, the only real problem I had with the Milestone 2 was the battery life, which didn't quite deliver – even by normal power-hungry smartphone standards – barely making it through a full day of admittedly fairly heavy use.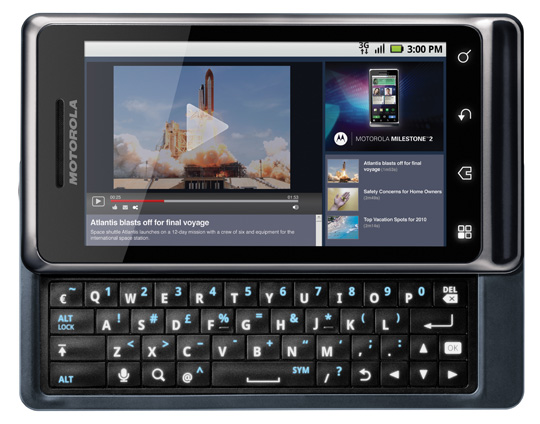 For all your Qwerty comforts
Verdict
It's a bit of a brick, but the Milestone 2 is packed with good things, including the latest Android 2.2 OS, a fine Qwerty keyboard, a good 5Mp camera and Motoblur, which becomes addictive very quickly. But if you can handle the weight, and can live with the battery life (or don't mind cutting back on some features to stretch it out), the Milestone 2 really comes very close to both HTC's Desire and the iPhone 4. ®
More Android Smartphone Reviews

LG
Optimus
GT540
Acer
Stream
Samsung
Galaxy
Apollo
HTC
Wildfire

Motorola Milestone 2 Android smartphone
The Milestone gets Motoblur and a whole lot more.