Vote now to name killer PARIS space cocktail
Hyperglycaemic concoction to celebrate playmonaut antics
The time has come for you, our beloved readers, to name the diabetic-busting PARIS cocktail lovingly concocted in honour of our space plane triumph.
Those of you with nerves and livers of steel can find details of how to rustle up your very own hyperglycaemic brew right here, and here's our heroic Playmonaut enjoying the end result: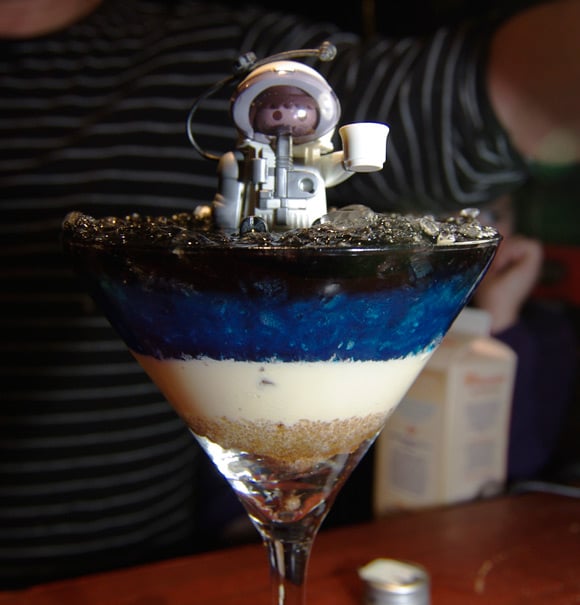 Before getting down to the vote, a couple of notes. First up, we had to reject the magnificent "Knickerdropper Glory" because this sadly already exists.
Ditto the "Pan Galactic Gargle Blaster". Not a real drink, to be sure, but there are several terrestrial versions out there.
Secondly, if you vote for "PARIS", you can take your choice between "PARIS - Alcohol, Recumbent In Sugar" or "PARIS Alcoholic Refreshment Is Sweet", according to personal recursive taste.
Right, let's name that cocktail...
Additional PARIS resources