Review Hard drive media players are becoming something of rarity these days, but that hasn't stopped Cowon going down the HDD route with its latest media player, iAudio the X7, a machine pitched as much against the Apple iPod Classic as at the all-singing, all-dancing iPod Touch.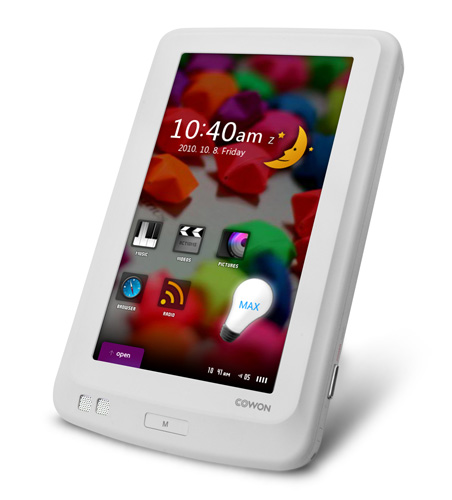 Cowon's iAudio X7: touchscreen tech
Though the X7's storage capacity is listed as 120GB you actually get 122, courtesy of the 2GB of Flash that sits alongside the hard drive. The Flash houses the system software but can also hold up to 1.6GB of media.
Cowon's pitch is that the X7 can be used as a 2GB PMP and a 120GB external hard drive all in one handy package - hence a built-in reformat option for the HDD. In use, the media library presents the two storage areas as if they were one.
A rather big, heavy and plain device with a sturdy matte black shell, the X7 is dominated by its 4.3in screen. At only 480 x 272, the screen's resolution is no more than adequate, but it is clear, bright and crisp, and hosts a full 16 million colours making video playback impressive enough.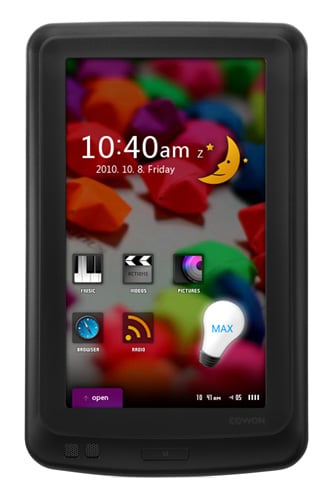 Wants to be a tablet when it grows up?
The resistive panel lets you access the menu system but tapping on a simple list, or selections of widgets and icons. It's all very much like the Cowon J3 and doesn't suffer one iota from the lack of capacitive interaction.