This article is more than 1 year old
Ubisoft eases PC DRM (a little)
Gamers unstuck from web restriction
DRM checks on Ubisoft Games appear to have changed - gamers can now play titles like Assassins Creed 2 without a constant internet connection.
The DRM system, launched with Settlers 7 in March last year, required players to be netted-up the entire time in order to play. The changes mean these games no longer require a permanent connection, however still need one to validate the install each time the game is booted.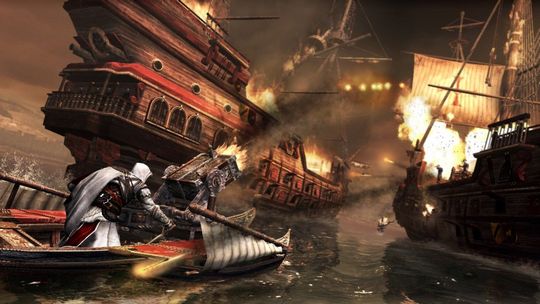 Fighting piracy
The change in copy protection was noticed by gamers on Reddit, who posted screenshots of Assassin's Creed 2 and Splinter Cell: Conviction running without t'interweb.
To many, this may feel like a door-in-the-face move by Ubisoft, with original protection plans too extreme to work in the first place. Nevertheless it's good news for most, especially those stealing a flaky unlocked Wi-Fi signal from the neighbours. ®