This article is more than 1 year old
HTC Desire HD
Big-screen Android smartphone
Review Few would argue that the HTC Desire - aka Google Nexus One - is a very fine smartphone but that hasn't stopped HTC cooking up a new version which looks like it's been at the steroids.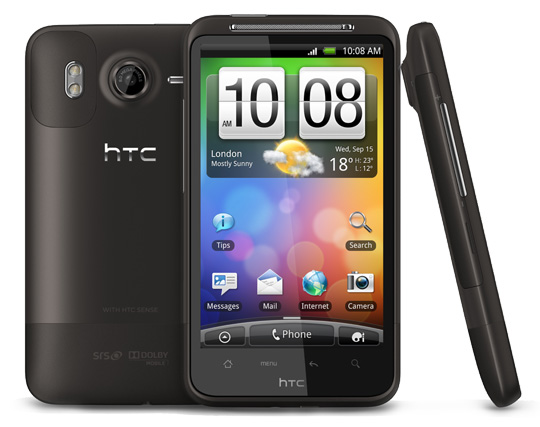 HTC's Desire HD: beefy
Actually it's not the pills that HTC has raided but the parts bin, the HD being essentially an updated and improved GSM version of its Evo 4G, a CDMA Android handset released in the US earlier this year.
The first thing you notice about the HD is the size of the screen. At 122 x 68 x 12, the Desire HD is itself a big old hector, and some may think it simply too big for a mobile phone. It's heavy too. At 164g, it's nearly 30g more than an iPhone 4 and twice the weight of Sony Ericsson's petite X10 Mini.
The bulk serves a purpose though - it houses an impressive 4.3in, 480 x 800 screen. It's a conventional LCD unit rather than a fancy OLED panel like that fitted to the Samsung Galaxy S so it pulls a little more power, isn't brilliant in direct sunlight and the blacks aren't quite as black as they could be. But colours are vibrant and the picture is sharp enough to keep you gazing at it admiringly like Narcissus at his own reflection.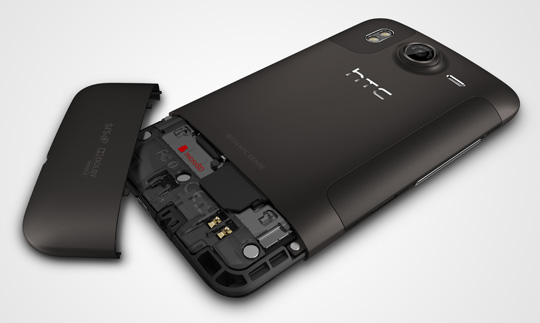 Not much built in storage - Micro SD will help
Of course, the pixels-per-inch count can't match that of the iPhone 4's "retina display", but those extra eight-tenths of an inch between the corners make web browsing, watching video, gaming, reading and writing so much easier and more enjoyable.