This article is more than 1 year old
Casio shows off its camera Tryx
Frame changing flip screen photography
CES 2011 Every once in a while a camera comes along that causes a bit of a stir. The original Flip video camera was certainly a game changer and at the Consumer Electronics Show (CES) Casio unveiled Tryx, a camera that has every chance of achieving a similar response.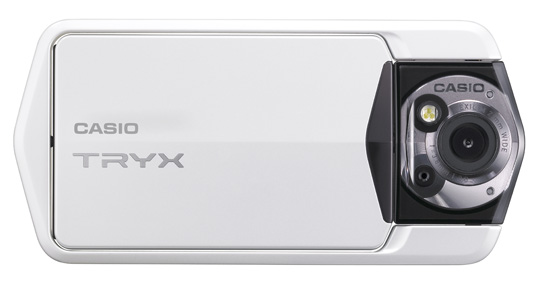 While the 12.1Mp CMOS sensor and Full HD video and wide-angle 21mm lens don't exactly offer anything new in the way of imaging, what makes the Tryx different is in its handling. Rather than having an articulating screen anchored to a camera body, the 3in LCD touchscreen on the screen moves within that body that effectively frames the display as well as housing the lens.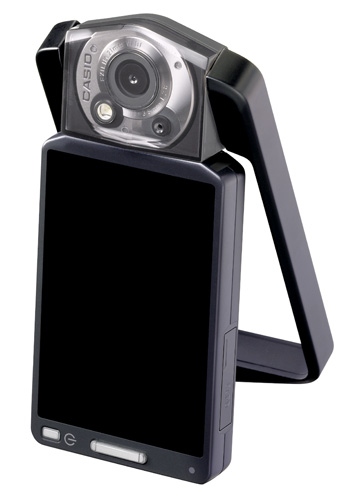 The actual frame can be rotated a full 360 degrees
This variable frame can act as tripod, propping up the camera like a photo frame or used like a half open book. You can even hang the camera up from it or hold onto it as you would a camcorder with a typical flip-out panel display. The difference here though is it can be configured for use in either hand.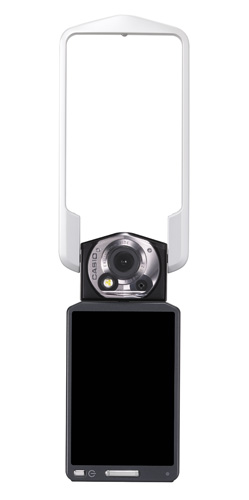 Hanging a picture?
Tryx has also has a motion sensor so you can trigger the camera's self-timer with a gesture. Other features include sweep panorama, slow motion video (captured at up to 240fps at 432 x 320) and touch shutter control that focuses on the area you tap on the screen before shooting.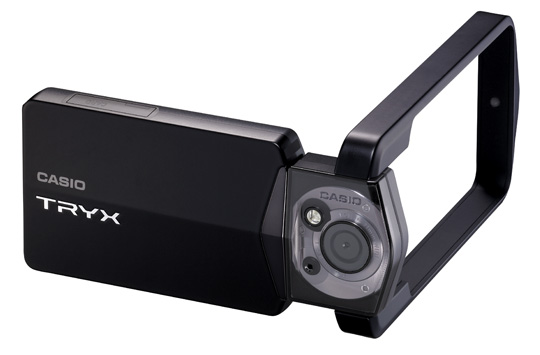 The panel can be turned by up to 270 degrees enabling easy video handling and self-shooting
Also on-board is Casio's new HDR-Art. This is an interesting adaption of conventional HDR (high dynamic range) shooting that combines multiple images are captured over a range of exposure settings to deliver the best image from a composite. With HDR-Art, those multiple images can be processed with different saturation and colour options with eye-catching results.
The Casio Tryx will be on sale in April for $249. ®