CES 2011 Nike and TomTom have come together to create the Nike+ SportWatch GPS, unveiled this week at the 2011 International Consumer Electronics Show (CES).
The Nike+ SportWatch GPS is a wrist-mounted portable computer that supplies an athlete with information they may need while on a run. It captures location details and shows time, distance, pace and calories burnt on the screen within a customisable layout.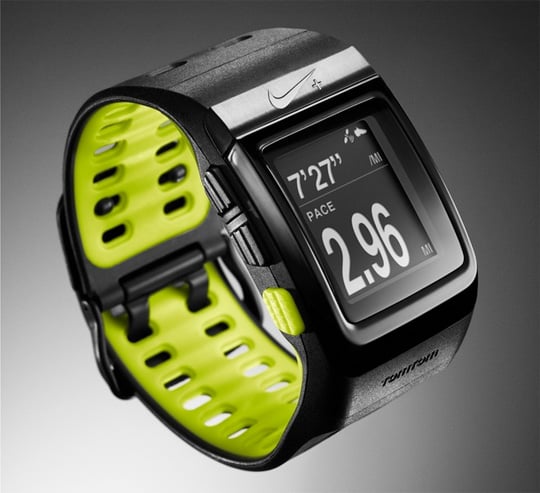 Tap the screen to set laps and activate backlight, or view history with data from past runs. Owners can access personal records including those from Nikeplus.com and even connect up a heart monitor. The GPS receiver works in tandem with the Nike+ Sensor, which is built into an athlete's shoe and feeds additional information to the device.
Plug it into your Mac or PC and the Nike+ Connect interface will launch for automatic information transfer to Nikeplus.com.
From here, each run is graphically mapped using TomTom technology and includes route notes, elevation and length. Runners can find their ideal route and search by location, length, difficulty and landmark.
Data from each run is automatically applied to all current Nike+ Challenges, Nike+ Goals and Nike+ Coach programs in which the runner is involved.
To top it off, the watch also gives acknowledgements and encouragements - like a Southpark Shakeweight perhaps?
The Nike+ SportWatch GPS will retail from April 1. No prices are available yet. ®
Sponsored: Ransomware has gone nuclear