This article is more than 1 year old
iConnectivity brings MIDI interfacing to iOS devices
Mobile music making gets serious at last
CES 2011 Music composition on iOS devices has been around for a while but for meticulous musicians, touchscreen tune tapping just doesn't cut it. For more serious work it seem that iConnectivity has the answer.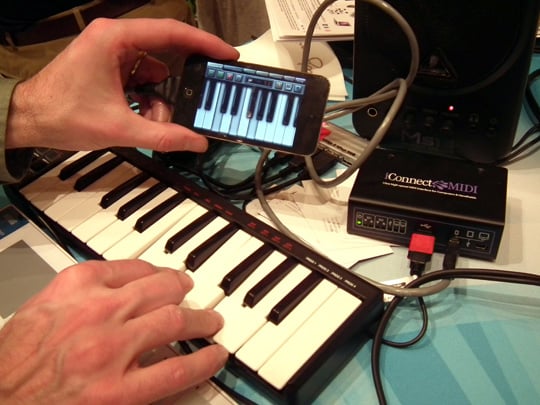 iConnectMIDI in play with Xewton's MusicStudio
At the Consumer Electronics Show (CES), iConnectivity introduced iConnectMIDI, a professional 2 x2 MIDI interface for use with the iPad, iPhone or iPod Touch. The interface takes advantage of Apple's new iOS CoreMIDI framework, as well as functioning as a conventional MIDI interface when plumbed into a Mac or Windows PC.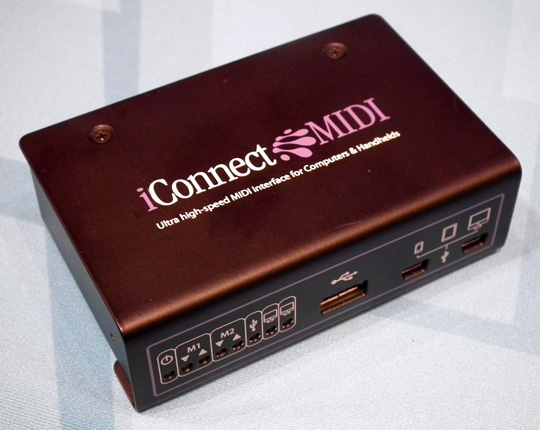 Besides the MIDI ports there are three USB interfaces. Two mini USB ports are used to connect both the iOS device and the computer. Thankfully, a 30-pin dock to mini USB cable is supplied with the iConnectMIDI. The USB A port is to allow connectivity to other MIDI controller gear and even works with a USB hub enabling that music gear that's USB-only to be utilised.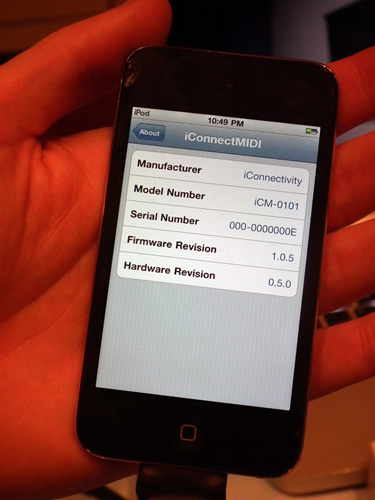 To confirm your iConnectMIDI is working, look under General in the iOS Settings.
The iConnectMIDI takes full advantage of the flexibility of MIDI so that iOS4 devices can be used as touchscreen controllers, making changes on MIDI hardware or software instruments running on a computer. That's not all though, as music composition iApps can be played using keyboards and other controllers plugged in to the iConnectMIDI. Among the apps to really show this off is Xewton's MusicStudio.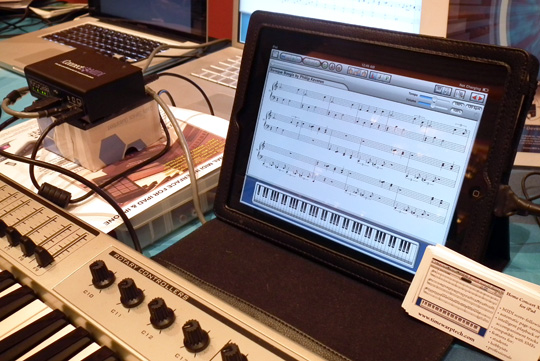 Home Concert Xtreme for iPad running with iConnectMIDI
Also being shown was Home Concert Xtreme from Timewarp Technologies, a developer that has been working with iConnectivity to bring this app to the iPad. Adapted from the desktop version, Home Concert Xtreme shows a score on-screen and follows your playing from a MIDI keyboard together with the iConnectMIDI, turning the pages as you go and providing accompaniment too.
iConnectMIDI is compatible with iPad WiFi, iPad 3G, iPhone 3Gs, iPhone 4, iPod Touch 3G, iPod Touch 4G, and is currently on offer at $180, but will normally sell at $200. ®