This article is more than 1 year old
Philips 46PFL9705H Ambilight 46in LED 3D TV
Picture perfect?
Review The latest Philips Ambilight TV features the same neat, curved-edged styling as the 32in 32PFL9705 set Reg Hardware reviewed in September 2010. Although a lot of the features are the same, this one has that new feature du jour, 3D.
It's considerably bigger, too, but like the 32-incher, the slim bezel means it's nearly all screen – a world away from earlier LCDs with whacking great speakers mounted on the side, for instance.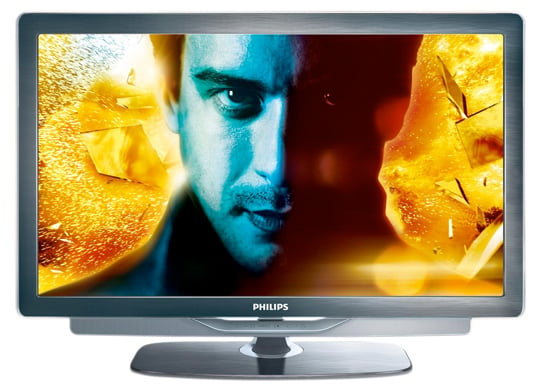 Front
Fortunately, Philips appears to have recognised that not everyone wants 3D - or at least not yet while content is still rare. So instead of pushing the 46PFL9705H as a 3D set, the company is describing this as a TV with exceptional picture quality, lots of other features and, by the way, if you do fancy 3D, no problem.
There are two kinds of 3D TV tech: active and passive. Passive specs are like the ones you nicked when you saw Avatar. Active ones have polarised shutters which open and close in turn, synchronised with the left- and right-eye images show alternately on screen.
LG is the only TV maker offering a passive technology - cheaper specs make for less expensive mass viewing, but the sets are pricey - unsurprisingly, active glasses are included here.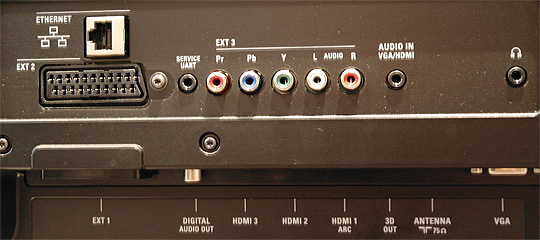 Well connected
To enable 3D on the 46PFL9705H, you just need the bundled 3D upgrade kit, which contains two pairs of said specs and a small sync rsignal transmitter which sits at the base of the screen. It's neat, but as it's not built in it slightly spoils the design.