Sony puts PlayStation app on iPhone
Jaw-jaw not war-war
---
If you can't manage a day away from your PS3, then fear no more, there's an app for that.
An official PlayStation app for iPhone is now available from Sony.
The application won't, alas, allow users to play games, but they can sign into their PSN account and browse the PlayStation network. Once there, they can read friends' status updates and have a ganders at games, trophies and entires from the PS Blog as well as news reports on the latest titles.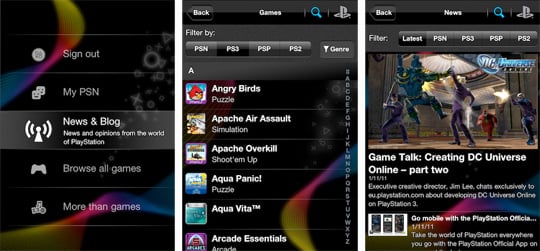 So get tapping screens instead of buttons - the PlayStation app for iPhone is available for free. ®
Similar topics
Broader topics