Review I first encountered Bang & Olufsen in my teens. A friend's father had a Beocenter music system, which we fledgling audiophiles were, of course, both in awe of and barred from touching. The sleek lines, matt black controls and aluminium panels of that and other early B&O systems instantly sprang to mind when glancing upon the Asus NX90Jq notebook for the first time.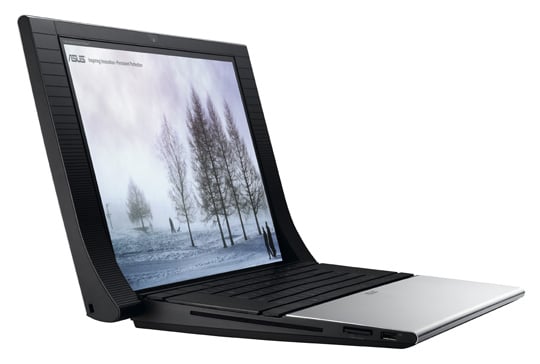 Asus is hoping to set the benchmark for laptop audio with the NX90Jq
The case is mirrored aluminium, solid and very striking. The 18.4in LED backlit screen is a glossy and deep black. Enclosing this like monolithic bookends are twin speakers with towering resonance chambers. The keys are chunky and though plastic, are of a high quality matt black, which again echoes the classic B&O design. Even the box it comes in has more than a passing resemblance to a guitar hard case. If you want luxury on a laptop, this is it.
However such opulence has its costs, and I don't just mean the £2,500 price tag. This is a very heavy machine. It doesn't seem like the sort of hardware that would suit a 'road-warrior' type of user. There's a note about using it on planes in the all-too-brief user guide, but I'd say this was impractical if not undesirable given the size and weight of this machine. Or maybe it's because I don't generally travel in the intended class for users of the NX90Jq.
It's also fairly unwieldy. Lifting the lid or pushing the screen back to get a better view tips the whole thing backwards, so you either need to hold the base before doing this or leave the notebook open. Given these points, it's plain that the NX90Jq is better suited for a more static role in the home or (executive) office, as a desktop replacement. Indeed, it is in this environment that the underlying strengths to match those good looks are revealed.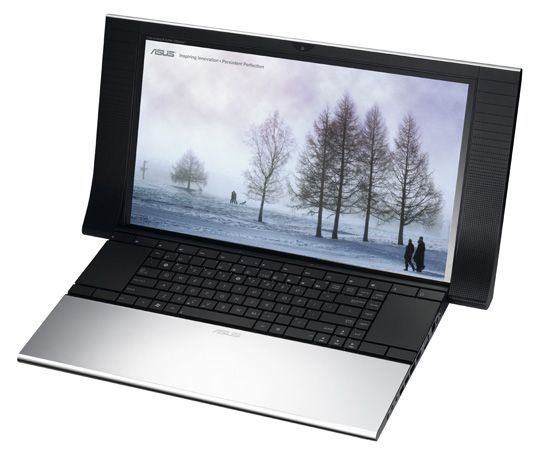 A desktop replacement, and then some
Given the B&O involvement, the NX90Jq does actually sound fantastic. The ethereal tones that launch Halo came booming from the twin speakers and scared the willies out of my cats. Dolby 5.1 DVDs of Sigur Ros and Led Zep played on the unit's Blu-ray drive were reproduced as clear as a bell. No distortion occurred even at the louder end of the scale – it's definitely the best sound reproduction from a laptop that I've encountered.