Port authority
The Asus NX90Jq also includes two USB 3.0 ports, which adds a touch of future-proofing, and two USB 2.0 ports, one of which doubles as an eSata interface. Bluetooth 3.0 and Gigabit Ethernet are also provided, as is 802.11n Wi-Fi.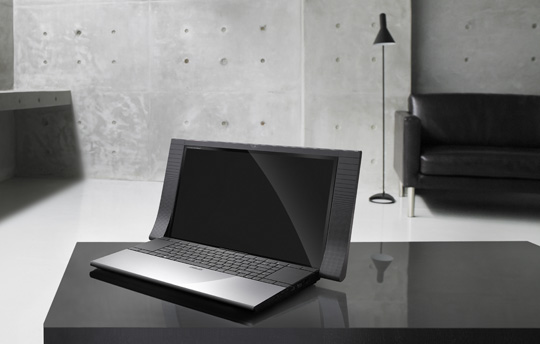 Looks good, sounds good, performs well, but costs a packet
Alas, there are no instal discs with the NX90Jq, apart from a rather unexciting Asus utility disc. Instead, I was pestered to run the Create Recovery DVD (which uses up to six blank DVD-Rs) to create a set of backup discs. Various Cyberlink multimedia apps and some undemanding games are also preinstalled.
In real-world use, the i7 drove anything I threw at it very well – CS5 versions of Adobe Photoshop and Premiere Pro both ran with a performance that compared favourably to the Mac Pro desktop I'd been using them on. I also ran the NX90Jq through its paces with 64-bit versions of Autodesk's Maya 2011 Suite. Again, the combination of big, high quality display and a powerful processor with 6GB of RAM to play with, made this a productivity winner.
Verdict
The Asus NX90Jq is a well-specified machine which packs a punch in terms of audio performance. Its striking design suggests it would be ideal as the centrepiece of a home entertainment centre, albeit a relatively expensive choice. Given the battery life, weight and balance issues, together with those dual trackpads, and I can't say I would be tempted lug it around it as my day-to-day laptop, but you'd certainly create an impression if you did. ®
More Notebooks Reviews...

Acer
Aspire 5940G
Apple
MacBook Pro
17in
Samsung
R780
Toshiba
Satellite
A660

Asus NX90Jq 18.4in Core i7 laptop
Big screen notebook with Bang & Olufsen styling and sound system.