This article is more than 1 year old
Samsung EX1 compact camera
Robust, retro, low light performer
Raw materials
I love the fact that the EX1 offers an 80 ISO setting – harking back to a time where 1/3 stop difference in film sensitivity meant something. Here, I suspect it is un-noticeable, but clearly classy. A lens cap too. Oh dear, that isn't going to last too long. But again harks back to a simpler time, when lenses were not auto focus, and didn't need 2secs to get ready.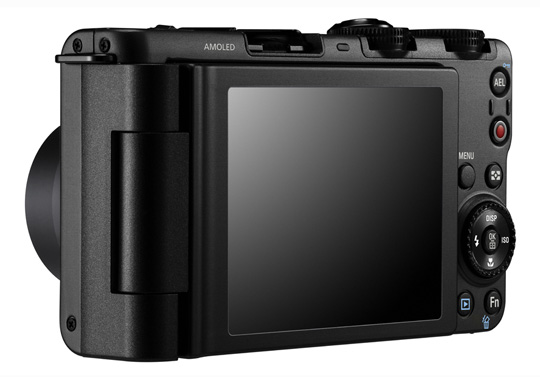 The articulating LCD panel gives good results even in bright sunlight
The EX1 also shoots RAW, but alas, not a RAW format that programs like Adobe's Lightroom understand. It's Samsung's own variant and the company provides its own RAW converter software to allow images to be saved as TIFF or JPEG files. Still, if you are shooting in RAW the supplied software does deliver, provided you have a Windows PC. Mac users would be advised to stick to shooting JPEG files.
When shooting, the controls are in great places – your thumb can operate the wheels on top, your forefinger the shutter wheel on the front. Aperture is the wheel on the back, which is a bit flimsy though. One quick feature is the Fn button, which will get you to the options available in your Mode. Be it white balance, face detection or picture quality. There is a dedicated button on the back for jumping between the metering modes – always good to have that as an option.
Admittedly, I started off using this camera in full auto and wasn't impressed with its operating speed. So much so, that I didn't want to pick it up and take it places. But boy did I need to delve a little deeper. The manual mode alone with this lens is enough to try this camera out.
Forget flash, even though it has a pop-up, you won't need it. With a little bit of prep time you can get everything perfect. While noise inevitably creeps in the higher you go, the EX1 delivers respectable shots at ISO 800 – it maxes out at ISO 3200 – and if you can't make use of the effective four stops of light you get with the lens, then stop shooting in no light.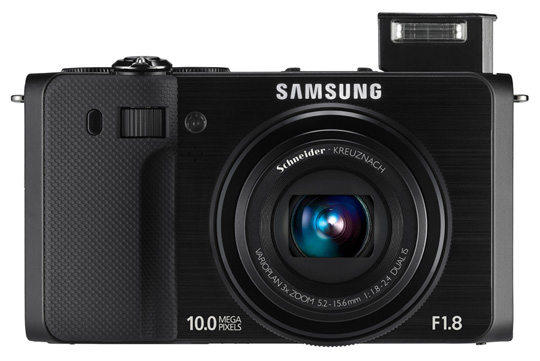 Flash is there if you really need it
There are some nice trick effects including fisheye and miniature which are great fun. The other treatments: sketchy, negative and the colour shifts are dreadful. I can't imagine why they are on here. Surely this style of in-camera editing belongs on a phone camera, where you can share images immediately.