This article is more than 1 year old
Samsung EX1 compact camera
Robust, retro, low light performer
Video nasty
As for video, it shoots in H.264 but only does 640 x 480 at 30fps. I think you may as well have left that off guys. Missing the HD boat is like saying, it's only for purists, who are stills through and through. It's an excuse that doesn't wash these days.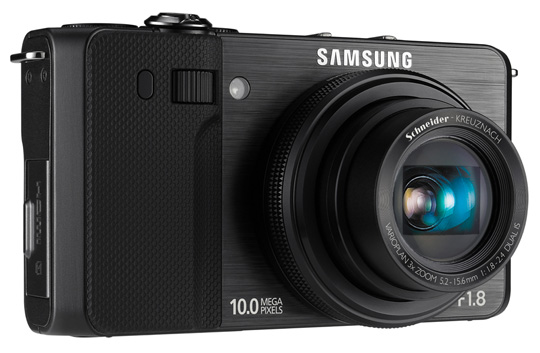 Performs well if you're prepared to take it out of auto mode
If you're keen to take a trip back in time, it also does 320 x 240 and can go as low quality as 15fps – it's like the 90's in here. Even so, it is really easy to switch to capture footage, as there's a dedicated button on the back. I also like the fact that it charges with the lithium-ion battery on-board. For me it's a good thing, as it is one less figure of eight cable and little black box to recognise amongst all the others. Samsung claims a battery life of around 120mins or 240 shots which is about right if you're not glued to LCD panel spending ages poring over each shot.
Verdict
Built like you remember the most expensive rangefinder cameras of old, the EX1 is a heavy, armoured beauty in gun metal grey and is the most rugged camera I have picked up. What must have started out as an enthusiast's retro styled project, must quickly have become something that Samsung said, "OK, better include these functions as well…"
Indeed, the EX1 allows creative control with respectable noise levels, given its smallish sensor. It manages to take SLR, wide open aperture type images that look great, but only if you choose to override everything and get the most from the bright end of the camera's excellent lens. If you're happy to keep it out of auto, then the only real shortcomings are it is a little slow in operation and can't do 720p video. Maybe next time. ®
James Cumpsty is a professional photographer and videographer working in the music industry.
More Camera Reviews…

Panasonic
Lumix DMC-G2
Olympus
PEN E-PL1
Leica
M9
Sony
NEX-5

Samsung EX1 compact camera
A rugged compact with a bright lens and retro looks.