This article is more than 1 year old
Arcam Solo Neo combo hi-fi
Audiophile hub gets Internet upgrade
Review British hi-fi stalwart Arcam's original Neo first appeared back in 2004 and quickly earned a place for itself as an audiophile approved, quality combi system. Various incarnations followed (Solo Movie, Solo Mini) and now the Solo Neo updates the concept by adding Internet radio and network streaming music to its audio arsenal of 75W RMS amp, preamp, CD spinner and DAB+/FM radio tuner.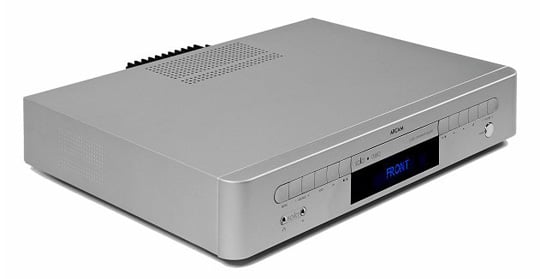 Heavyweight hi-fi: Arcam's Solo Neo
The Neo, like its predecessors, is designed to fit in easily, whether it's in a rack with other separates or as a standalone hi-fi system. Its heavy aluminium chassis and densely packed components mean it weighs in at a hefty 7.75kg – portable it ain't.
Arcam has stuck with the minimalist Solo design aesthetic with its silver-only livery punctuated by delicately recessed buttons on the front, above an ice blue LCD screen and a brace of 3.5mm jack sockets for headphones and MP3 players.
The CD player includes a low jitter Colpitts crystal clock, a 24-bit Wolfson DAC and is capable of handling CD-R and CD-RW discs. The Solo Neo will play WAV, MP3, AAC, WMA and lossless FLAC files either from disc or a hard drive, which covers the basics and a bit more.
There's a USB input which might have been better placed at the front for connecting flash or hard drives, but it's ensconced at the back where it joins four analogue source inputs and three outputs. Among these are connections for tape, a second zone and an additional power amp.

Comprehensive interfacing, but alas no phono option
Other back panel interfacing includes an optical digital out and an Ethernet port for connecting to the Internet or a home network. There's no phono input, however, so if you want to connect a turntable, you'll need to source a separate preamp to hook up to one of the line inputs.