Group Test For the last couple of years, I've been walking around with a tough, shock-resistant memory stick in my pocket . It contains an emergency back-up of all my current work files - and has prompted more than one comment along the lines of, "is that a memory stick in your pocket or are you just pleased to see me?"
However, 2011 could be the year when I finally dump my embarrassing digital appendage and migrate my files to that nebulous digital nirvana known as "the cloud". There are now several online storage services that allow you to upload documents to a server so that you can subsequently retrieve them from any location in the world that has internet access.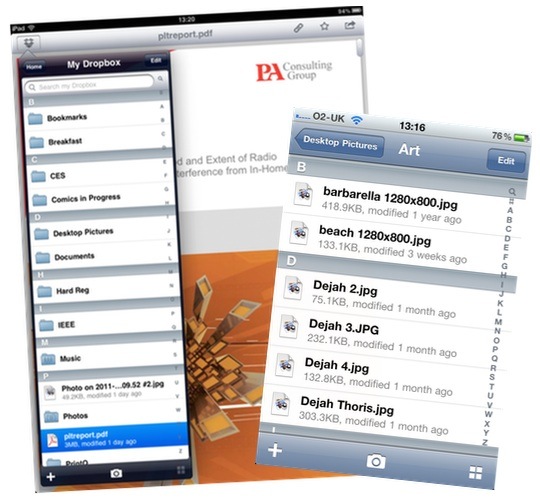 Access your cloud-synced files on multiple devices
Of course, many of these services have been around for years – especially if you also include the likes of Flickr and YouTube, which are really just a form of online storage for photos and video files. But the now widespread adoption of Wi-Fi networks, mobile broadband, smartphones and, soon, tablets makes it much more likely that you'll want to access your important files when you're away from home or your office.
Cloudbusting, Daddy
Big names such as Amazon, Microsoft and Apple are helping to drive this move to online storage, but there are lots of smaller companies offering their own over-the-net back-up and storage services too. In fact, the six best-of-breed services I'm reviewing here are just the tip of the iceberg.
You could also sign up with rivals such as BackBlaze, JungleDisk, iDrive and Norton Online Backup, and there are plenty more to choose from. Most external hard disk manufacturers, for example, also offer some form of online back-up to complement their hardware, so there's no shortage of online storage options available.
There are quite a lot of differences between all these services, though, so it's worth taking some time to think about exactly what you need before making your choice. The good news is that quite a few of these services are free – or at least provide a limited amount of online storage for nowt, along with the option to rent additional storage for a monthly or annual subscription fee.
Similar topics