Lenovo has formed a team to develop internet-connected gadgets, the Chinese giant said today, a bid to expand beyond PCs and enter the world of consumer electronics.
It has in mind both fixed and mobile products, noting that the new business group will be lloking after smartphones and tablets, as well as connected TVs and cloud computing kit.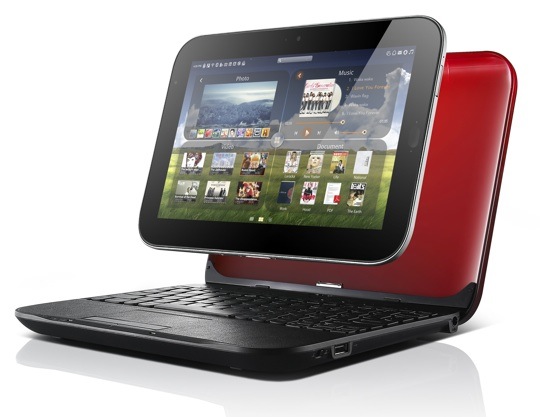 The LePad tablet clips into the IdeaPad U1 to become a laptop
Don't get too excited, mind - Lenovo has its eyes set firmly Eastward. The new group will operate out of Beijing, and Lenovo's existing efforts in the connected kit area are aimed solely at the Chinese market.
For example, while Lenovo launched its IdeaPad U1 Hybrid notebook-tablet convertible - the removable tablet part is called the LePad - at the Consumer Electronics Shows (CES) in Las Vegas a couple of weeks ago, the gadget will only be sold in China. Ditto its existing LePhone handset.
That said, Lenovo hasn't categorically stated the likes of the U1 will never appear over here. Indeed, it's said to be waiting more advanced versions of Android - Honeycomb, perhaps - before it brings such kit to the West. ®