Travellers on the Heathrow Express can now use their iPhones as tickets.
Hex's new app, announced today and available here, provides the usual pay-by-card ticket booking, but here your purchase yields an on-screen barcode the ticket inspector can scan when you travel.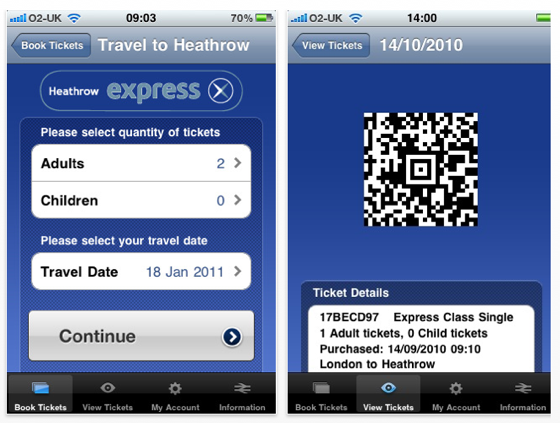 It's the first app of its kind in the UK, say the press release, even though Hex released an Android version - along with apps for BlackBerrys and Java phones - in December 2010.
Still, it's about time this kind of scan-phone-to-travel tech became more widespread. It's just a shame that most of the airlines you'll be travelling to Heathrow to fly with don't offer boarding passes the same way.
British Airways is a notable exception, though its boarding pass app - for iPhones, Androids and BlackBerrys - only works if you are an Executive Club member and you're travelling anywhere but New York. Flying back, you can only use the app from certain European and Canadian airports.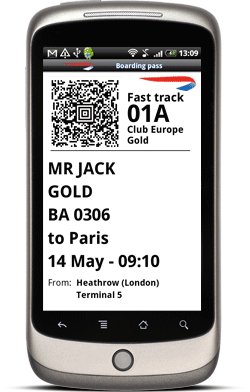 It is undoubtedly these limitations that are stopping other airlines from releasing their own boarding pass apps. ®