No sooner had images of HP's upcoming WebOS-based tablet appeared on line, the computer giant immediately popped up to say it'll have something better to show at its "exciting WebOS announcement" next month.
Just don't expect them any time soon: September 2011 appears to be the launch date.
When a site like Engadget is sent (very good) pictures of the tablet and, on the same day, HP puts out an invite headed, "Think you saw the latest on Engadget? Think again", it's very hard not to conclude that the two events are part of a single, well planned buzz-building programme.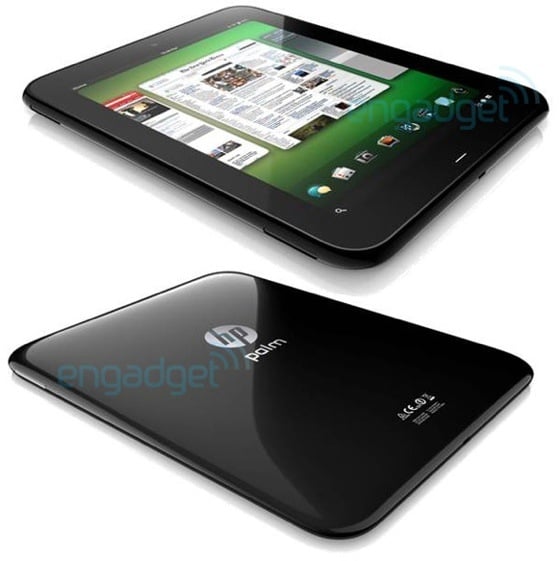 Source: Engadget
But we digress. The picture tablet is said to be 'Topaz', one of two being produced by HP, the other being codenamed 'Opal'. The former is a 9in boy, the latter 7in and both sport 1.2GHz CPUs of unknown provenance.
A snap of a slide also sent in shows a plan to ship 500,000 to a million WebOS tablets into the North America, Europe and China - all in September 2011.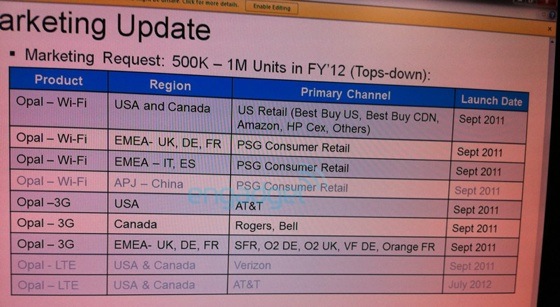 Source: Engadget
HP clearly wants to target back-to-school buyers and then ramp up to Christmas. If correct, the timing seems mad. Apple should have iPad 2 out long before then, not to mention the flurry of Android 3.0-based tablets Acer, Asus, Toshiba, LG and co. have ready. ®