Nintendo says gamers will be able to get its forthcoming handheld console - sorry, "personal entertainment system" - the 3DS, on 25 March. Today it revealed a bunch of features to whet appetites while they wait.
The much anticipated device will hit Europe two days before the US and although prices are to be set by retailers, it's expected to sell for around £220 at launch. The Yanks will pay $250 (£156).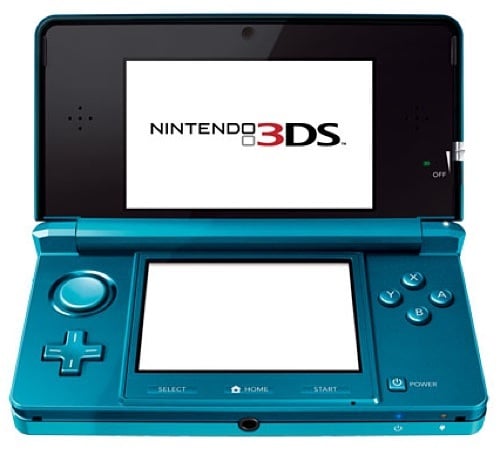 A list of games was also announced, with Satoru Shibata, President of Nintendo Europe promising 25 new titles before June.
The company announced Pilotwings Resort, Nintendogs + Cats, The Legend of Zelda: Ocarina of Time 3D and Steel Diver as well as a built-in game called FaceRaider. Third party titles are as follows:
Super Street Fighter IV 3D Edition
Resident Evil: The Mercenaries 3D Edition
The Sims 3
Madden NFL Football
PES 2011 3D – Pro Evolution Soccer
LEGO Star Wars III The Clone Wars
Ridge Racer 3D
Super Monkey Ball 3D
Thor: God of Thunder
Puzzle Bobble Universe
Samurai Warriors: Chronicles
Dead or Alive: Dimensions
Tom Clancy's Ghost Recon Shadow Wars
Tom Clancy's Splinter Cell 3D
Rayman 3D
Asphalt 3D
Combat of Giants: Dinosaurs 3D
James Noir's Hollywood Crimes
Driver: Renegade
Rabbids 3D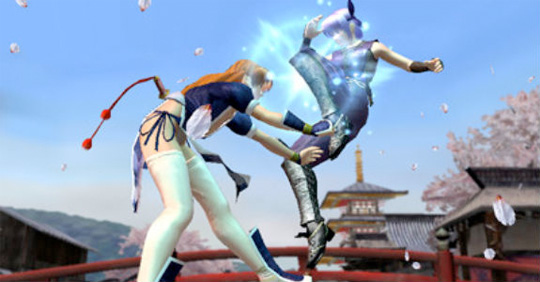 Dead or Alive: Dimensions
The 3DS has a 3.6in stereoscopic 3D screen that's ten per cent larger than the DSi, an analogue control stick and, along with a front-facing camera for video and facial recognition features, includes two rear-facing cameras to snap your own 3D shots. Other features include accelerometer-based motion sensitivity and 3D controls that set the level of depth a user is comfortable with - but we already knew that.
Much of Nintendo's focus has been on connectivity, with the first big announcement being SpotPass. This will see the 3DS auto-connect to Wi-Fi hotspots and download content such as EuroSport and Sky 3D clips as well as kiddy stuff like exclusive Shaun the Sheep videos.
The 3DS also includes Mii characters, a familiar feature to any Wii gamer which will be useful when connecting with other friends and random players over the net.
This brings us onto StreetPass, a tool that automatically links devices as they cross paths - even when running in sleep mode. This opens a range of possibilities. In Street Fighter IV 3D for example, "fighter figurines" will virtually duel as gamers walk past each other, the results of which can be viewed when the console is turned back on. How the winners are determined is anyone's guess. And where's the fun in having your console do the fighting for you?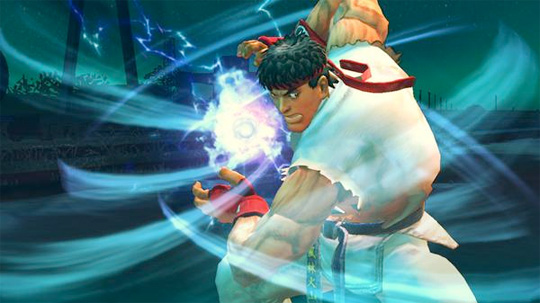 Super Street Fighter IV 3D Edition
With the emphasis on connectivity, Nintendo revealed new multiplayer capabilities. Firstly, gamers can play each other over Wi-Fi from anywhere in the world. Side-by-side play is still an option, but other 3DS owners can now tap into the action and remotely view what's happening, a feature called "Channel Live".
Over Wi-Fi, users have access to a Nintendo eShop where a range of old and new titles can be purchased and downloaded to the console's SD card. A web browser will be built in too.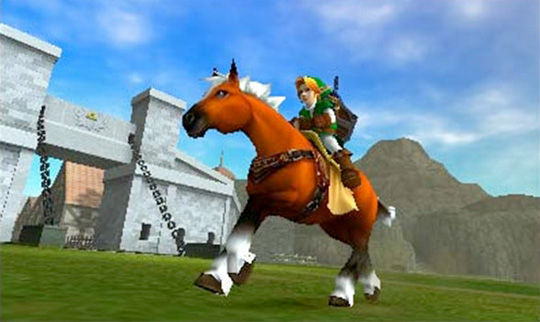 Legend of Zelda: Ocarina of Time 3D
Perhaps one of the most disappointing revelations is that the 3DS will only be available in two colours, blue and black, but we'll probably see more at later dates.
Available in Europe from 25 March, the 3DS will go on sale for £220-230, with HMV the first company to post prices, where its listed for £230. ®