This article is more than 1 year old
HTC 7 Trophy smartphone
Minimum spec mobile, the WinPho 7 way
Review HTC took the lion's share of the recent Windows Phone 7 launch with three out of seven handsets. Without the big screen of the HD7 or the 8Mp camera of the Mozart, the Trophy looks on paper like the runt of the litter. But its lower price and still impressive spec mean it could end up in more pockets than either of its brothers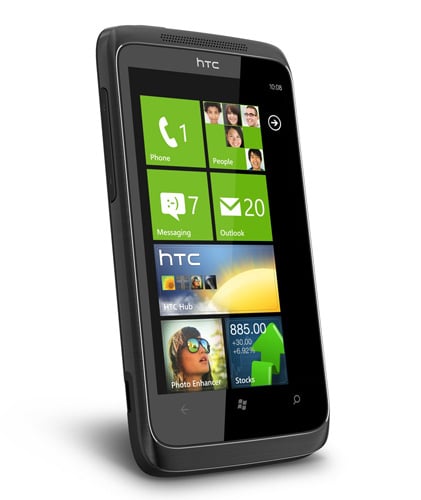 Standard issue? HTC's 7 Trophy
Measuring 119 x 62 x 12mm and 140g it's very close to iPhone proportions and has controls on the sides for volume rocker, camera shutter and USB power/sync slot with a 3.5mm headphone jack and power/sleep button on top.
On the back is the lens for the camera with single LED flash and a large speaker. The casing is made of sturdy plastic, with a rubberised feel to the back cover – the Mozart may have an aluminium cover but this feels warmer, in a good way.
The 3.8in multi-touch display offers 480 x 800 resolution and the standard three WinPho 7 buttons are lined up below it on a touch-sensitive strip: home, back and search. The latter relies on Microsoft's Bing search engine from the home page, but also searches in whatever app you happen to be in, such as e-mail, Marketplace and the like.
The WinPho 7 minimum specs are still pretty high-end and they're all here, with a fast 1GHz processor, 5Mp camera, multi-touch capacitive screen, GPS, accelerometer and more. The Trophy also has a the basic 8GB of on-board memory – others, such as LG's Optimus 7 or HTC's own HD7, have double that.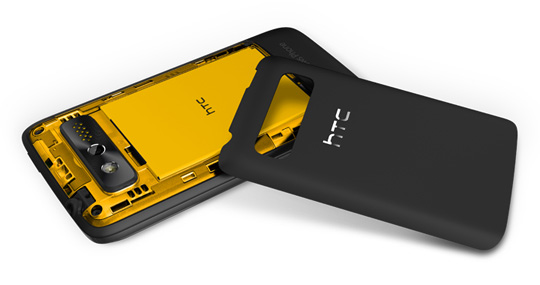 Just 8GB and no card expansion option on WinPho 7 handsets
There's also the usual tile-based system that customises according to your content – pictures of your friends in the People tile, your favourite acts on the Zune media player tile. All in all, regardless of price, whichever WinPho 7 model you choose, will feel like an up-to-date smartphone.