This article is more than 1 year old
FAA to pilots: Expect 'unreliable or unavailable' GPS signals
Unspecified Pentagon 'tests' cited
The US Federal Aviation Administration is warning pilots to expect "unreliable or unavailable" signals from their global positioning gear as a result unspecified tests being carried out by the Department of Defense.
The Notice to Airmen, or NOTAM (PDF) said the GPS tests will be carried out beginning Thursday and are expected to last through February 22. They will cause spotty GPS signals in a several hundred mile radius centered off the coast of Florida.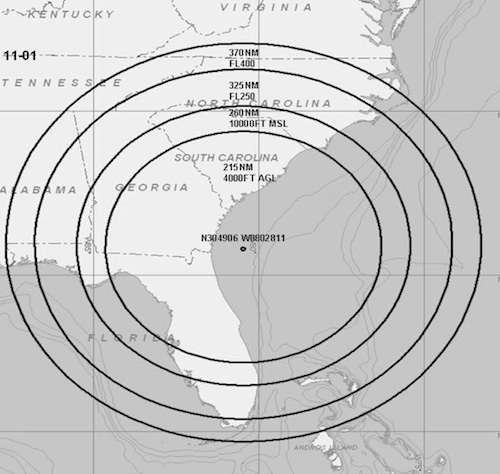 Source: FAA
A second NOTAM (PDF) warns of similar GPS disruptions centered in Southern California Nevada around the same period.
"Pilots are highly recommended to report anomalies during testing to the appropriate [Air Route Traffic Control Center] to assist in the determination of the extent of GPS degradation during tests."
During the effective period, test events will be active for 45 minutes followed by 15 minutes of off time.
It's not clear if GPS apps in smartphones and car navigation systems will be affected. We're guessing they will. Readers who know for sure are encouraged to leave a comment. ®
This story was updated to add details about a second disruption centered in California.