Leica S2 professional medium format DSLR
The 37.5Mp game-changer tested with its new 120mm lens
---
Class act
My ISO test shots reveal a chromatically consistent delivery across the full speed range – 160 to 1250 ISO – except for the Push80 setting that shows a slight magenta cast. The camera seems to handle noise quite well but my experience of CCD sensors tells me that the Nikon D3x, which is based on a CMOS sensor instead, will still outperform the S2 when it comes to low-light photography.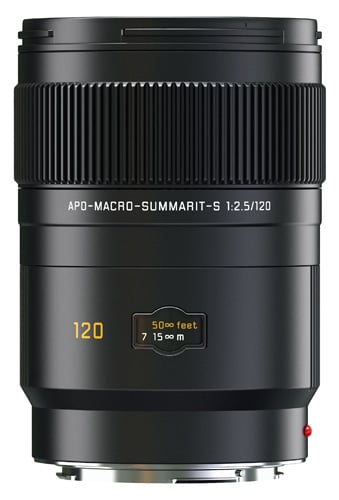 Leica's APO-Macro-Summarit-S 120 mm f/2.5 - a CS version is available for close-ups
I was mightily surprised and impressed by the handling and performance of the S2 but I was totally blown away by the optical quality, accuracy and speed of the 120mm lens. To cover such a large sensor the resolving power of the S lenses has to be much greater than anything Leica has ever produced. To top that with a flawless technical performance that produces no aberrations, is an engineering feat. The MFT chart of the lens is perfect but the real-life results have to be seen to be believed.
Leica lenses are notoriously good at maintaining sharpness at wide openings but the 120mm has a truly unique gift for high contrast detail rendering, which the 120mm couples with the smoothest bokeh – the quality of the blur in the out-of-focus areas of the image – I have ever seen. The transition between foreground crispness and background blur is velvety, which makes this the perfect lens for portraits.
The 120mm is made out of 9 individual lenses, which use a special glass that can handle colour aberrations particularly well. It also incorporates a floating element that changes its position in relation to the front lens group during focusing to ensure consistently accurate focus from infinity to close-up. It has a reproduction scale of 1 to 2 with a minimum focus distance of 52cm.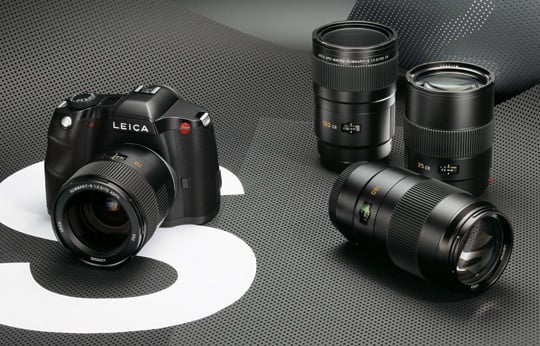 The lenses available for the S-system are steadily increasing
The manual focus ring includes an AF override that allows shifting to manual focus without having to touch any control. The lens comes with an integrated leaf shutter that is activated from a switch on the camera body and that allows flash synchronisation at higher speeds. The 120mm is relatively inconspicuous and light for its size, measuring less than 13 cm and weighing 1135g.