Leica S2 professional medium format DSLR
The 37.5Mp game-changer tested with its new 120mm lens
---
Field worker?
When I moved my career towards lifestyle, portraits and wedding photography, I progressively abandoned my medium-format system, as it proved unsuitable to the fast pace of my professional applications. Shooting with the S2 though, was a totally different experience and left me seriously wondering whether there is scope for this camera in my field – I left a piece of my heart in that Leica workshop.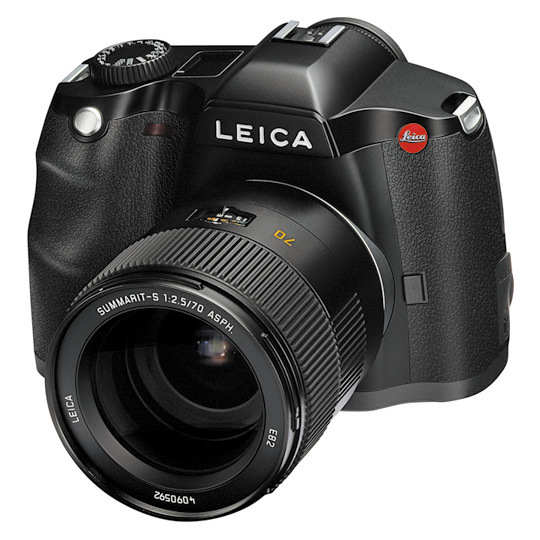 Versatile, compact and for some, a price worth paying
Verdict
The Nikon D3x or the Canon EOS 5D MK II still have advantages over the S2 in some field applications and it is my guess that the threefold price difference will not win over many current DSLR pro users. With DSLRs reaching for ever higher resolutions, the image quality gap with the S2 will surely narrow. While optics will remain a challenge, perhaps it is just a matter of time before Nikon and Canon follow suit. Interestingly, Pentax has already released the much-awaited 645D – watch this space for my forthcoming Reg Hardware review. While not as compact as the S2, the Pentax 645D uses a sensor about seven per cent larger than the Leica and is roughly half the price.
Considering that the S-system is competitively priced on the professional medium-format market and that the S lenses are some of the very best available, no doubt there are already commercial photographers buying into the relative compactness and accessibility of the S2. Designing bodies and lenses that cover the conventional 54 x 40mm sensor of the medium-format backs inevitably leads to huge compromises in size and weight and I can't see medium-format manufacturers producing anything remotely similar to the Leica S2 for a long time yet. ®
Catherine Monfils is a professional photographer specialising in portraiture, lifestyle and fashion.
Thanks to the Leica Store Mayfair for its assistance with this review.
More Camera Reviews…

Hasselblad
CFV-39
Olympus
PEN E-PL1
Leica
M9
Sony
NEX-5

Leica S2 professional medium format DSLR
Medium format camera in a pro DSLR body with a new portrait lens designed to be flawless.
Price:
£17095 (Leica S2 body-ony), £5055 (APO-Macro-Summarit-S 120 mm lens) RRP