This article is more than 1 year old
Philips 21:9 Cinema 58in LED backlit TV
The film buffs' telly goes 3D
Shadow play
Features which make the most of the extra screen real estate include an impressive picture-in-picture capability. The TV has a wireless feature so you can connect to the Philips on-line services through your broadband network and even surf the internet courtesy of the Opera browser. It's all neatly done, though a web page on a screen this size may overwhelm.
The super-wide TV naturally has a very long top edge, so the Ambilight effect is particularly impressive. Ambilight, as you'll know, is the Philips speciality where a series of LEDs on the back of the telly play coloured light on the wall behind. The multiple light panels mean the colours thrown on the wall match the image on screen in great detail.
Sample Shots
Ambilight in action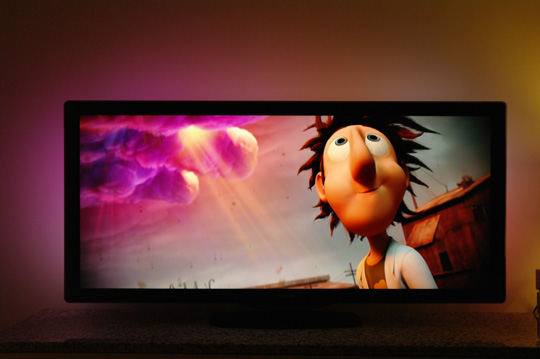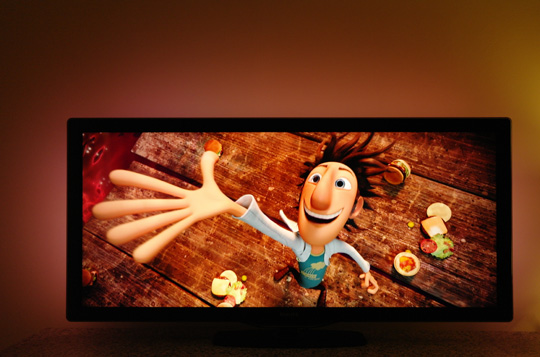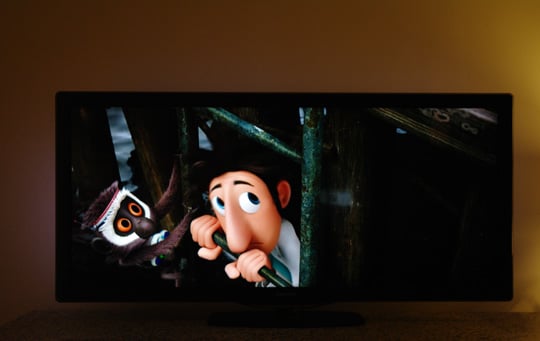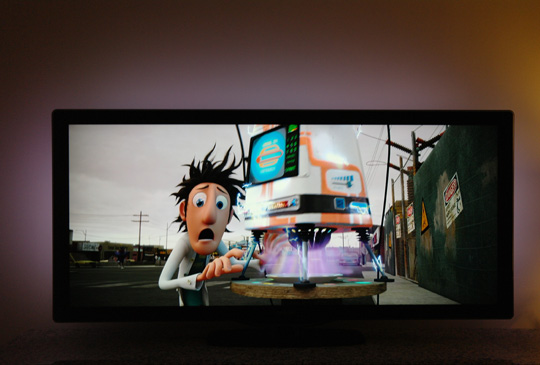 The result is that the image is more restful on the eyes and creates a hugely immersive experience. The TV shrinks when it's switched off (though obviously in this case that's still quite big). There's Ambilight on the two sides and along the top edge. As usual, it's a wonderful effect and you can even change the base colour to compensate for coloured walls.