After last year's petition, in which gamers demanded their money back for Call of Duty: Black Ops, an independent pressure group has reported Activision to the Office for Fair Trading.
Gamers' Voice, which lobbies on behalf of UK gamers, claims Black Ops' fails to function as advertised.
In an open letter to the OFT, the group said that "with [Black Ops] not functioning as intended, we can only conclude that as a product it is faulty and should not have been released in this state".
The group said: "The list of problems that have beset the multiplayer online component of Call of Duty: Black Ops are as follows:
Sudden disconnections from online multiplayer game sessions
Inability to join servers that play host to multiplayer game sessions
Freezing of PlayStation 3 console, forcing the user to reset it
Main menu freezing as the game is started on the PC version
"Some of these issues could be generated by user error," the group admitted. "However, we have carried out checks on these complaints and we have determined that this was not the case."
It wants the OFT to take action against Activision because, it claims, the company is "in breach of the Sale of Goods Act 1979 (as amended) which states that when a consumer buys goods they must be: as described; of a satisfactory quality; and fit for any purpose made known at the time of sale to the seller.
"It is clear that Call of Duty: Black Ops for the PlayStation 3 and PC is not 'as described'; of a satisfactory quality or fit for purpose i.e. to entertain, which was stressed at the time of its release."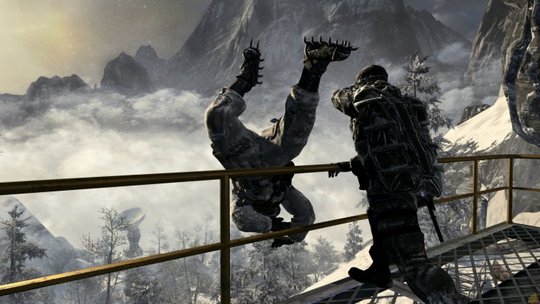 We will not be pushed around!
Activision's senior support rep, Dov Carson, recently told one annoyed gamer that shutting down the game servers on PS3, "may be a viable solution" and the publisher had every right to do so, Wired UK reports. This will not happen, Activision subsequently said.
A free patch has just been released for the PS3 version of Call of Duty: Black Ops. It is claimed to improve connectivity issues as well as other bugs.
Black Ops was the best-selling game of 2010, setting record sales figures in the process. ®
Similar topics
Narrower topics