Squeeze it until it hurts
That's not to say it isn't possible – there are some products like Q-Waves Quicklink HD, based on a chipset from WisAir, that will send HD video, but only from a PC. You can't hook up a Blu-Ray player, for example.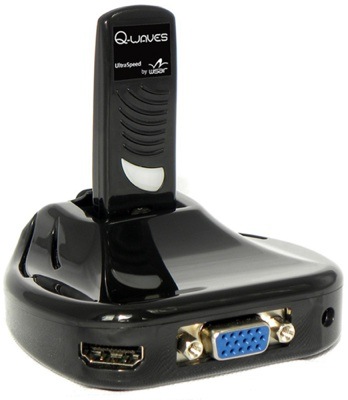 Q-Waves Quicklink HD
Slightly more flexible are products based on Cavium's PureVu technology, like the Actiontec MyWireless TV, which allow any HDMI device to be connected to any HDMI display, with Wi-Fi technology used to link transmitter and receiver. It can even send the same content to multiple displays. But there's a fly in the ointment: to fit 1080p content over a wireless link, it has to be re-compressed - using H.264 - so there's inevitably some loss of quality.
If you prefer your video not to be recompressed after it's come off the Blu-Ray or out of your Sky box, there are three potential competing systems that could provide a wireless replacement for your HDMI cable.
First up, the WirelessGigabit Alliance. Though not focused specifically on HD video, it aims to offer a high speed, high bandwidth system that can be used for a range of tasks. WiGig can use both the 2.4GHz and 5GHz bands that current Wi-Fi standards use, as well as taking advantage of space in the 60GHz band for higher bandwidth requirements, like driving HD displays.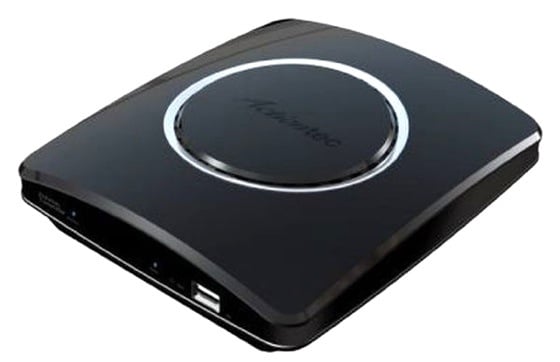 Actiontec MyWireless TV
With a single system that supports both display connections and network access, it's more an alternative way of getting HD material to a display than a straightforward replacement for an HDMI cable.