Dead Space 2
The nightmare returns
Review If you're of a nervous, sensitive disposition I advise you to look away now. For, you see, Dead Space 2 – Visceral's space-based survival horror – is instantly, and without question, one of gaming's most gruesome penny dreadfuls to date; eclipsing even its predecessor in the nausea-inducing stakes. Bodies will be mutilated, heads dismembered and innocents slaughtered – and that's just the game's introductory sequence.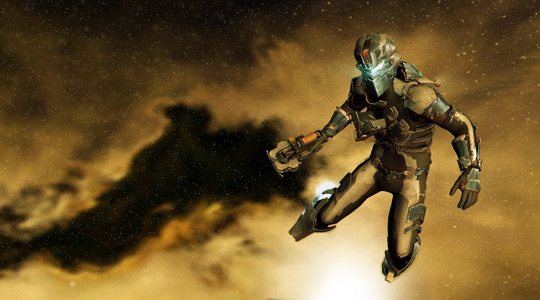 That was one dodgy vindaloo last night
Even its soundtrack, a disharmony of half-heard whispers and unseen scuttlings would be too much for many. However, with plasma cutter firmly in hand, I proceeded unwaveringly onwards – do try this at home.
Some three years have passed since Isaac Clarke's first outing on the ill-fated USG Ishimura and his encounter with those chimeras of hell and humanity, the necromorphs. The straitjacket encumbering him at the game's inception standing testament to the fact that his life hasn't exactly been a bed of roses since.
Indeed, with Clarke succumbing to increasingly frequent visions of his deceased girlfriend – and talk of him suffering from a unique form of dementia – you're left questioning exactly how much of the ensuing horror is real, and how much his personal nightmare.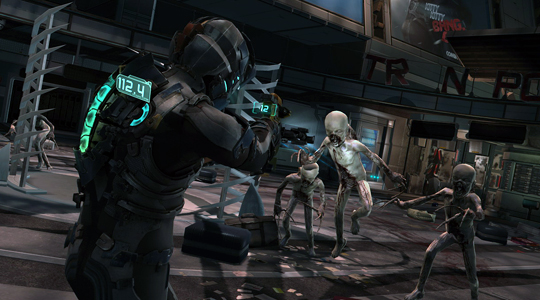 Beating off dead babies
What is for certain is that Clarke's not on the Ishimura anymore, instead finding himself on the Sprawl, a labyrinth of space stations complete with nurseries, schools and a surplus of workers – all ripe for corruption once the inevitable necromorph outbreak hits.