How much would you pay for a 10in tablet running Windows 7 Home Premium? Whatever your answer, you could still be asked to pay as much as £650 for MSI's WindPad 100, which is just such a gadget.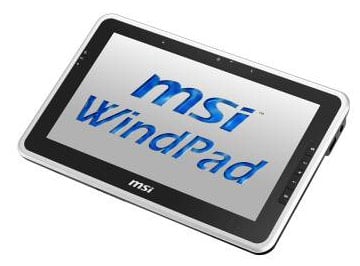 To be fair, retailer Simply Electronics will actually lighten your wallet by only £500, claiming that the £150 difference is a discount it's knocking off the £650 retail price.
Still, even at £500, the tablet - spotted in the retail channel by website Hexus - is expensive given it's essentially just a netbook minus a keyboard.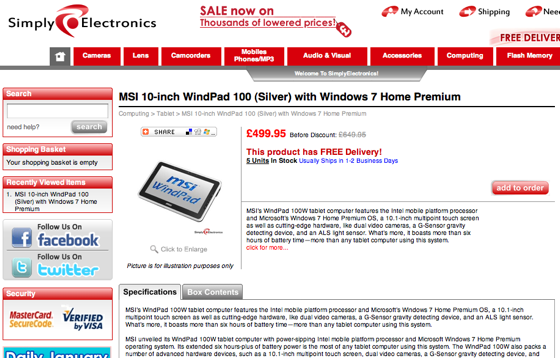 The display is a netbook-standard 10.1in, 1024 x 600. It has 2GB of DDR 2 memory. The CPU is listed as an "Intel Mobile Processor" - an Atom, we suspect. But it does have a 32GB and doesn't come with Windows 7 Starter. It has a mini HDMI port.
Simply's website says it has units in stock. ®